Professional Background Removal Service
We remove every image background by hand to ensure a clean, professional, and outstanding result for your product.
Remove Background from Image Effortlessly
Removing the background of your products can be a time-consuming task, and depending on a vendor may lead to longer deadlines and frustrations. At our service, we guarantee a fast turnaround time without compromising on quality. We meticulously remove backgrounds by hand-editing, paying attention to every detail. Our dedicated team even zooms images up to 300% to ensure precise subject cutouts.
Get Your Ecommerce Images Ready for Online Shops
In the competitive world of e-commerce, visually appealing product images play a crucial role in attracting customers and driving sales. Our background removal service can assist you in showcasing your products professionally. Moreover, we take pride in our ability to offer faster delivery compared to other companies.
The flexibility of Our Background Removal Service
Our background removal service provides a wide range of options for removing backgrounds according to your specific requirements, including:
Elevate Your Luxury Products with Background Retouching
For some products, utilizing the original background is more preferable than replacing it. To elevate your product and ensure a clean, professional background, rely on our expert background retouching service. We not only provide background removal but also offer meticulous background retouching.
background removal Image Complexity
Transform your product images with our professional background removal services. Our expert photo editors use advanced techniques to remove backgrounds with precision, creating clean and compelling visuals. Boost your eCommerce presence and enhance your brand with our high-quality background removal solutions.
Simple Background Removal
Simple background removal refers to the process of removing the background of a product image that has a simple shape, such as a square or round object. In this case, the background can be clipped with just a few pen tool pointers, making the process quick and easy. This type of background removal is ideal for products such as boxes, mugs, and other items with simple shapes, where the object can be easily separated from the background.
Medium Background Removal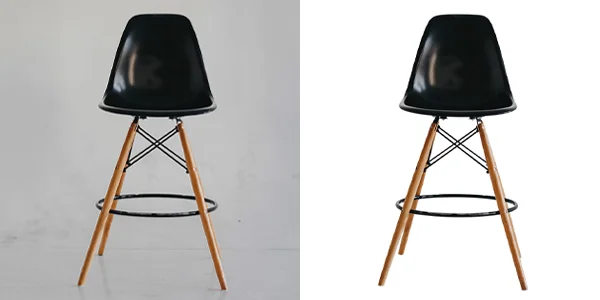 Medium background removal is required for products that have a complex shape, such as flowers, headphones, or clothing items. These products may have intricate details that make it difficult to cleanly separate them from the background. Our expert editors use advanced techniques like the pen tool and layer masking to accurately remove the background while preserving the details of the product. We ensure that your images are crisp, clear, and ready to be used for any purpose
Complex Background Removal
Complex Background Remove is a process that requires a high level of skill and expertise. This type of image usually involves intricate and detailed objects with complex shapes and structures that make it difficult to remove the background without affecting the overall quality of the image. Examples of images that fall into this category include bicycles, models with flying hair, flower boutiques, and more.
Background removal service depends on the complexity of the image. Here is an estimated price range for simple to complex images:
Why Choose Our Background Removal Service?
Our team of skilled image editors are trained to deliver top-quality results for background removal service. We use the latest Adobe Photoshop tools and techniques to ensure that your images look their best.
Our background removal service offers a quick turnaround time, allowing you to receive your edited images in 24 hours for up to 2000 images. We understand the importance of meeting deadlines and strive to deliver your images within the agreed-upon timeframe.
We accept all types of image file formats, such as RAW, JPG, and TIF. Additionally, we are able to return images in your desired format. You can even request a PNG format for images with transparent backgrounds. With transparent background.
Our background removal service is affordable and cost-effective, allowing you to access professional-quality image editing services without breaking the bank. 🙂
How is background removal service done?
Our skilled image editors use advanced Photoshop tools and techniques to remove backgrounds from your images effortlessly. Depending on the complexity of the image, we use either clipping paths or image masking to achieve the desired result.
We use the Photoshop pen tool for simple backgrounds with sharp edges, while masking tools are better suited for more intricate backgrounds such as hair, fabric, or other delicate details. Regardless of the technique used, we ensure a clean and polished look for your images, free from any background distractions.
Photoshop Pen Tool Technique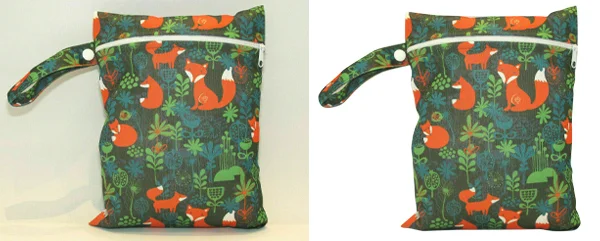 Our experts use the Photoshop Pen Tool for precise and accurate clipping paths, ensuring a natural and seamless final result. Ideal for images with hard edges or solid backgrounds, our team zooms in up to 300% to ensure accuracy.
Photoshop Masking Methods
We use Image masking methods for complex backgrounds such as hair, fur, and other soft elements. At Hello Edits, we use a variety of masking tools, including layer masking, alpha channel masking, magic tools, and the background eraser tool to achieve a knockout effect for complex backgrounds
Background Removal Services for Ecommerce
In the competitive world of e-commerce, product images are the key to attracting and engaging customers. A high-quality image with a clean background can make a significant impact on your sales, while a poorly edited or cluttered image can turn customers away.
At Hello Edits, we offer specialized background removal services tailored to the needs of e-commerce businesses. Our team of skilled editors can help you achieve a consistent and professional look across all your product images. Whether you're looking to remove distracting backgrounds, replace existing backgrounds, or create a uniform white background, we've got you covered.
Global Statistics of product Image's Importance
A whopping 32 percent of marketers say that visual images are the most important form of content for businesses, so it's clearly a good idea to focus on creating high-quality visuals!
Photo quality is the most important factor for online shoppers when deciding whether or not to make a purchase, according to a recent study. 90% of respondents said that clear, high-quality photos are essential in their decision-making process.
50% of surveyed online buyers in the United States say that product image quality is a key factor in their decision to make a purchase. In other words, if the photos of products look bad, they're less likely to buy it regardless of what the product actually is.
What to Consider When Choosing Background Removal Services?
When it comes to choosing a background removal service provider for your business, there are several factors to consider to ensure that you receive quality results. Here are some key factors to keep in mind
The quality of the final image is crucial in attracting customers and making your products stand out. Choose a provider like Hello Edits, which has experienced editors and advanced tools to ensure high-quality results.
The process of uploading and downloading images should be easy and straightforward. Make sure the provider has a simple process to avoid wasting time and resources.
Good communication is essential to ensure that your requirements are understood and met. A provider with a responsive and helpful customer service team like Hello Edits can help you achieve the desired results.
A good way to determine if a background removal service is reliable is by looking at their reputation. Look for providers with a proven track record of delivering excellent results for their clients. Check reviews and testimonials to gauge their reputation.
Choose a provider that can handle large volumes of images and has the necessary resources and tools to meet your deadlines. You may only need a few images edited now, but in the future you may have thousands. So, if you want to work with a company for a long time, make sure they can meet your needs even if you have large orders.
Security is key when choosing a photo background removal service. It's important to make sure their uploading method is secure and to read through their privacy policy carefully. By taking these extra steps, you can ensure that your images are safe and sound.
Background Removal Services FAQ
Take Your Photos to the Next Level