Clipping path, or deep etching, is a photo editing technique most commonly used by online businesses or eCommerce stores. This technique helps to isolate a product from its background image, which in turn makes it easier to distribute the image online. Additionally, clipping path services can also be used to add or composite graphic content, color correct an image, or create a transparent environment.
We provide top-quality clipping path services that are 100% data protected for retailers, photographers, and internet businesses. Our team of skilled designers and retouchers have years of experience in the image editing industry and we're known for providing the best clipping path services around. Our affordable pricing will help reduce your operating costs, making our services a great value for your business.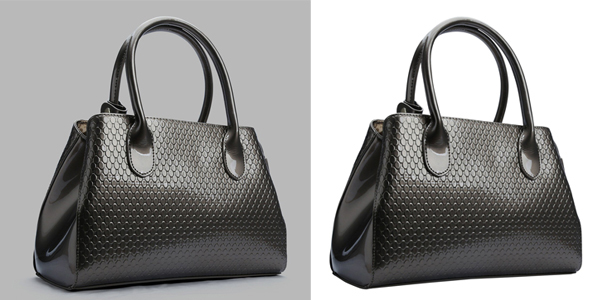 Why You Should Use Our Clipping Path Service
We've been providing professional photo editing services since 2013. We know what our clients need and how to get the job done.
We are committed to providing our customers with the best possible experience and therefore offer a 100% satisfaction guarantee.
Our office is open 24 hours a day, and we operate on a three-shift schedule. This means that someone is always here to help you.
We know how important to protect clients' image privacy. This is why we're trusted by over 200 plus businesses globally.
Clipping paths are a great way to remove the background from an image or to crop out a portion of an image. Using the pen tool in Photoshop, you can create a pixel-perfect selection that will look real and natural. With today's e-commerce competition, it's important to have good product photos, so using clipping paths is the best way to make sure your photos stand out.
Hello Edits offers a professional clipping path service to remove or cut the background from images. We use the Photoshop Pen Tool to create a high-quality result that our customers can be happy with. We base our price on how complex the image is.
Our clipping path service is perfect for those who need to remove the background from an image for product photos, website photos, or even for printed materials. We deliver a high-quality result every time so you can be confident that your images will look great.
Why Is Clipping Path Important?
The clipping path has made a huge impact on the world of e-commerce image editing. With its ability to remove background images and focus on the product itself, it's no wonder that more and more businesses are using this tool to make their products stand out. After all, in any type of business, getting attention from potential customers is important.
So if you're selling products online, make sure to use a suitable background that will complement the product image. A well-chosen background can make all the difference in attracting customers and making a sale.
There are three types of paths available in Photoshop and Illustrator: single-layer Clipping, multi-layer clipping, and Illustrator clipping. Depending on the complexity and intent of the image, one of these types will be more appropriate.
A single-layer clipping path is a path that is created on a single layer using the Photoshop Pen tool. This Photoshop technique is useful when you need to change or remove the background from an image. This Single layer Clipping path can be used to do many different types of photo editing, but it is most commonly used when we need to edit specific parts of objects.
Multi-Layer clipping paths
Multi-clipping paths are a way to isolate multiple elements in a photo by using a complex clipping path with additional paths. This is useful for when you want to edit or remove certain elements from the photo without affecting the rest of the image or working separately with each elements of the path.
Illustrator Clipping Path
A clipping mask (Illustrator clipping path) is a vector object that allows you to mask anything beneath it, making only what is inside the clipping path visible. This means that a clipping path can only be used on vector objects and not photos. However, the object below the clipping path can be anything – a raster photo, vector drawing, etc.
Clipping Path Service Categories
We categorize our clipping services by image complexity in order to offer only the best quality of service to our clients. We have classified this particular service into 6 categories, which our skilled clipping path experts can easily understand and apply different techniques to, based on the category the products belong to, in order to bring out an immaculate output. Take a look at the clipping path service categories below-
basic or Simple Clipping Path
The basic clipping path is an image editing process that is used to remove the background from a photo of a round or square product, such as a plate, ball, box, or cup. This technique is commonly used by e-commerce businesses to improve the look of their product photos.
The medium level of difficulty for clipping path services is determined by the number of curves, holes, and designs present in the subject. Products such as camera stands, toy cars, wagons, and wheels typically fall into this category.
Multiple clipping path is a way to create multiple or many paths for images that require outlining of patterns and edges. This method also allows customers to create multiple images of the same product. When a few chargers, some people, or few toys are in a single photo, we need to do multiple paths. Sometimes we need to do multi-path in a single product for editing separately.
A complex clipping path is one that has many complex shapes, corners, holes or compound shapes. Creating complex clipping paths can take anywhere from half an hour to a few hours, depending on the level of complexity, and the use of the Photoshop pen tool. Here at our company, we provide complex clipping path services at an affordable price without compromising quality.
Difference between Clipping Path and Deep-etching
Clipping path is a process of selecting and clipping a portion of an image to create a path around its edge. This can be done using the pen tool in Photoshop. Deep-etching is a process of removing a certain part of an image from its background, usually achieved with the help of the eraser tool, color selection tool, and pen tool. Clipping paths, on the other hand, can be created solely with the pen tool.
Who needs Clipping path service?
If you're closely working with e-commerce, modeling agencies, photographers, or individuals, the clipping path service could be a game changer for you. This service can help to grab customers' attention on your product and make it stand out from the rest. In today's online world, it's essential to have clean and professional photos with nice backgrounds in order to succeed. And when you need to change the image background, only clipping path can make it look professional.
How much does a product photo clipping path cost?
The cost of Clipping Path Service depends on the complexity of the image. For simple product images, Clipping Path service provider charge between $0.29 and $0.49 per image. For more complex images, like those with many curves, corners, and holes, They charge between $0.99 and $10 per image. At Hello Edits, We offer high-quality clipping path services at an affordable price.
How clipping path company grow your ecommerce business?
Clipping path is a great way to produce high-quality, clean images for eCommerce. Proper product images are success key to any eCommerce business – customers are more likely to purchase products that they are attracted to and that look real to them. So if you want to increase your chances of making a sale, make sure your product images are top-notch!

Images that are unclear or have unnecessary background can be ignored by customers. The image clipping path removes the unnecessary background and increases visibility, helping customers to focus on the product image. They want to see a detailed image before making a purchase decision, and this is where clipping path services can help eCommerce businesses.
When it comes to product photography for fashion and apparel, simplicity is key. A whopping 94.26% of photos have a plain background, and 88.98% of those feature a white backdrop. If you want your product photos to stand out and make a strong impression on potential buyers, Clipping Path Company can help you achieve a clean, professional look by removing the background and replacing it with a solid color.
There Are Many Clipping Path Service Providers — No One Can Be Like Us
We know that when you search online for clipping path outsourcing companies, you'll find many options. But what sets us apart from the rest is our commitment to professionalism and expert designers who niceley edit your images. We've been gaining a lot of reputation since 2012 and we're now the number one Clipping path or photo editing company in the world. We offer a free trial to show our Editing Skill knowledge to our new clients.
Best Clipping Path Service Provider Company
If you're looking for a clipping path service that can remove backgrounds, improve images, or simply make your photos look their best, Hello Edits is the right place for you. We're a trusted and experienced company that's helped countless clients get the most out of their photos. Request a quote from us today and see what we can do for you.
At Hello Edits, we specialize in photo editing. So if you need beautifully rendered images for eCommerce purposes or family photos, our photo editors will be more than happy to help. We offer a wide range of photoshop editing services such as clipping path, image masking, background removal, photo retouching, ghost mannequin or neck joint, deep etching, and more.
How to create clipping path in photoshop
1. Open Photoshop & Upload your Image
Open Photoshop on your computer. Once the program is open, go to the "File" menu and select "Open". From here, you can upload the image you would like to edit.
2. Select Pen Tool from Main Toolbar
Once you have opened your image, select the Pen tool from the Main Toolbar.
3. Draw a clipping path around your product
The next step is to draw the exact shape of your object or product with precision and care. Time-consuming as it may be, depending on the object's intricate edges, it is essential that the path is accurate.
4. Use 'Ctrl + Enter' for selection
To select the clipping path you have created, use the shortcut 'Ctrl + Enter'.
5. Background color change
In order to change the background color of your image, you'll need to make a copy of the background layer and copy the layer mask. Then, select a solid color layer and place it in the middle position. Now you can change the background color to your desired shade!
What is a clipping path used for?
A clipping path is a technique that allows you to remove or change the background of your product image. This is often done when you want to edit parts or the background of your image. So, if you have an ecommerce business or you are a photographer, you may need to do a clipping path or hire someone for clipping path services.
Clipping Path servcie FAQ