Professional Photo Color Correction Service
Improve the efficiency of your workflow and save valuable time with our photo color correction services. With our service, you can effortlessly obtain multiple color variations for your products by capturing just a single photo.
From white balance adjustments to changing the colors of your products, we offer a comprehensive range of color correction services that enhance the visual realism and professionalism of your apparel.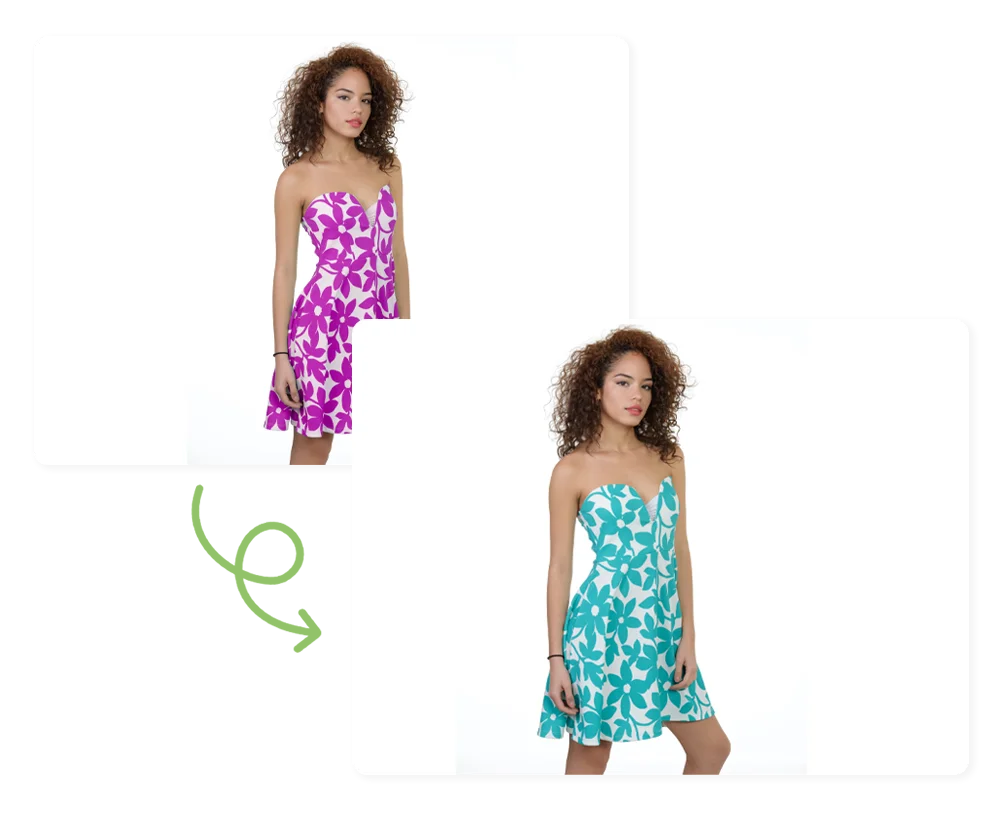 Best Color Correction Service at affordable Price
Our commitment to affordable pricing and uncompromising quality sets us apart. With our skilled team and advanced techniques, we ensure that every image receives accurate color correction, optimized for showcasing online shops and advertisements. When it comes to color correction, both experience and skill matter. Achieving precise color representation for your product photos requires the expertise of professionals. 
At Hello Edits, we offer an exceptional color-matching service to our clients that replicates the original product's color and maintains its authentic texture. We are a trusted company for color correction services.
Exceptional Color Correction Services for Ecommerce
When it comes to editing photos, you may be busy or have a shortage of designers in your studio. That's where our dedicated team of experts steps in to transform your images into vibrant and visually appealing masterpieces. We value your time, which is why we prioritize speedy delivery without compromising on quality.
Our streamlined process ensures that your photos receive the attention they deserve, with meticulous color correction techniques applied to achieve the perfect balance and enhance their overall appeal.
Don't settle for anything less than perfection when it comes to your photos. Contact us today and get color variations of your product in no time!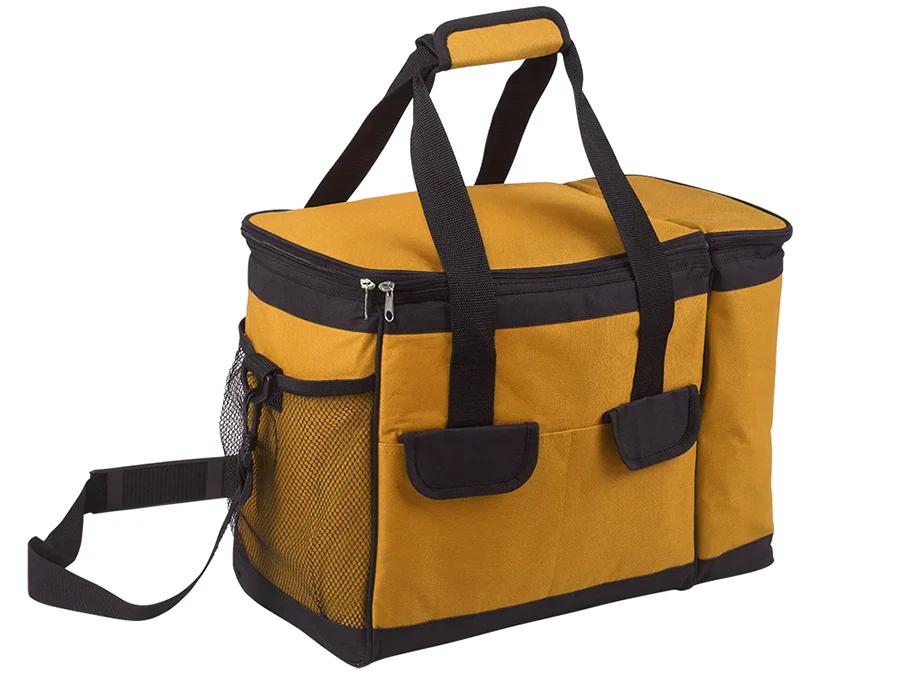 Photo Quality and Client Satisfaction Are Our Top Priorities.
We recognize the significance of delivering high-quality photos that surpass expectations and make a lasting impression. With a dedicated team of skilled professionals and an unwavering commitment to excellence, we go above and beyond to ensure that every photo receives the highest level of editing accuracy. From color adjustments to complete color changes, our professional editors handle every aspect with precision and expertise, striving for perfection.
Moreover, we are fully committed to ensuring your satisfaction as our valued client. We carefully listen to your specific needs and understand your vision, working closely with you to achieve the desired outcomes. Your feedback and input are extremely important to us, as we believe in building strong partnerships through open communication and seamless collaboration. We are dedicated to providing you with a smooth and enjoyable experience throughout our collaboration.
Photo Color Correction Services We Provide
Our color change service can assist you in saving valuable time and money in your photography endeavors. If your product is available in multiple colors, our service enables you to generate all the available color variations using just one product photo. This not only enhances the consistency of your product catalog but also adds a professional touch to it.
Utilizing a color correction service offers several benefits. It involves adjusting elements such as white balance, sharpening, color, saturation, levels, shadows, and grading to enhance the overall quality and aesthetics of your images. With our service, you can expect accurate and vibrant colors that meet your specific requirements. Additionally, color correction ensures consistency across your images and saves you valuable time and effort.
By maintaining uniformity in color representation, you enhance the visual experience for your audience and establish a strong and cohesive visual presence. With Photo Color Matching, you can ensure that your images convey a professional and polished look. It helps in creating a consistent branding identity, especially for e-commerce platforms, marketing materials, or any visual content where color plays a crucial role. Our skilled team of professionals utilizes advanced techniques and software to match colors seamlessly.
Our Photo Color Variants Service offers a convenient and efficient solution for Creating multiple colors for your product images. With just a single photo, our skilled team can create a range of color variations to cater to diverse preferences. Enhance your product catalog and capture the attention of your audience with our Photo Color Variants Service.
Brightness And Contrast Correction
Sometimes, there is a need to brighten dark areas to reveal the details of an object, or to reduce overexposure by darkening it. Our Brightness and Contrast Correction service addresses these issues. By adjusting the brightness and contrast levels, we enhance the details and create a more balanced and dynamic image. Our team of skilled professionals utilizes advanced techniques to ensure that your photos achieve optimal brightness and contrast, resulting in improved clarity and depth.
Our White Balance Correction Service ensures accurate and natural color tones in your photographs. Sometimes, due to varying lighting conditions, images can have unwanted color casts, making people appear bluish or yellowish. By neutralizing these color shifts, white balance plays a crucial role in achieving color accuracy. With our service, we eliminate these unwanted color shifts, enhancing the overall quality and visual appeal of your photos.
Why Hello Edits is the Best Choice for Photoshop Color Correction Services
Selecting objects accurately is the first step in performing color correction in the right places. We ensure precise color correction whether you need to adjust the entire photo or specific objects within it. Our senior photo editors are well-versed in the art of color correction and know exactly which tools to use in Photoshop. It is essential to present them with images that accurately depict their colors and appearance. Hello Edits excels in creating perfect visuals that showcase your products with a professional touch.
Why spend a fortune on expensive editing services when you can achieve professional-level results with our Budget-Friendly Solution? Experience the perfect balance of quality and affordability with Hello Edits. We offer cost-effective color correction services to our clients without compromising the quality of the image or editing. We understand that a business can establish itself quickly with good service at an affordable price, and Hello Edits is a perfect example of this.
We understand the value of time when it comes to business. Time is of utmost importance in completing tasks efficiently and generating revenue. That's why minimizing photo post-processing time can greatly contribute to the rapid growth of your online business. Our standard processing time is 12 to 24 hours, ensuring timely delivery of edited photos. we also provide a rush delivery option, guaranteeing delivery within 6 hours.
We guarantee image security and are always ready to sign NDAs (Non-Disclosure Agreements) to provide our regular clients with added comfort when working with us. At Hello Edits, we prioritize the safety of your images and have implemented measures to ensure confidentiality. We use our own secure services within our office environment to maintain the utmost security for our clients' images.
What software and tools do we use for color correction?
When it comes to color correction for photos, Adobe Photoshop and Lightroom are our top choices. We rely on Photoshop to achieve precise color correction. Here are the tools we utilize for color correction:
Color Balance
Curves and Levels
Color Overlay
Replace Color Tool
RAW filter
Exposure
Channel Mixer
Gradient Map
Contrast and Gamma Levels
Dodge and Burn
Hue/Saturation
Selective Color
Tools We Use for Color Correction in Photoshop
The Brightness/Contrast tool allows for global adjustments of the image's brightness and contrast. We can make the image brighter or darker, and enhance the tonal difference between highlights and shadows, resulting in a more visually dynamic image.
The Levels tool enables us to adjust the black, white, and midtone levels of an image. It helps in optimizing the tonal range and enhancing contrast, ensuring a balanced distribution of tones throughout the image.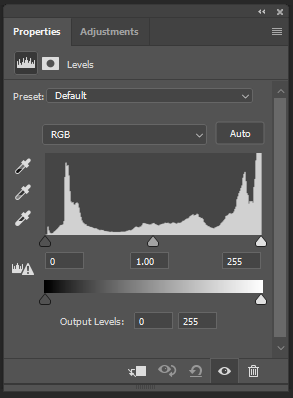 Curves provide precise control over tonal adjustments in an image. By manipulating the curve graph, we can adjust the brightness and contrast of specific tonal ranges, resulting in fine-tuned adjustments and improved overall tonal balance.
The Exposure tool allows us to adjust the overall brightness and darkness of an image, ensuring proper exposure and balanced tonal values. We can bring out details in underexposed or overexposed areas, achieving a well-exposed image.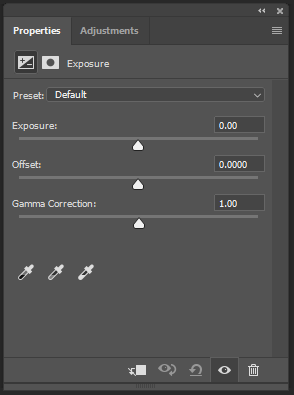 The Vibrance tool selectively enhances the saturation of less saturated colors in the image, without oversaturating the already vibrant colors. It provides a balanced saturation boost, resulting in a more natural and pleasing color appearance.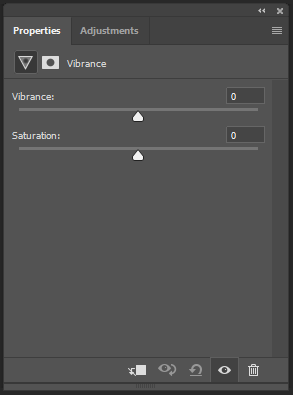 Hue and Saturation adjustments provide control over specific colors in an image. We can modify the hue (color), saturation (intensity), and lightness of individual or groups of colors, allowing for precise color adjustments and achieving the desired color balance.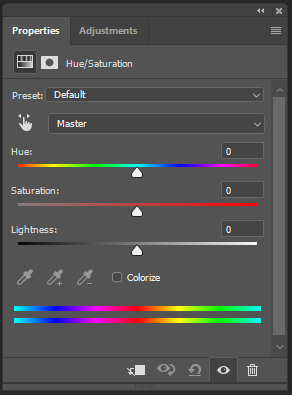 The Black and White adjustment converts an image to grayscale, allowing us to control the tonal values of individual colors. It provides creative control over the conversion process, enhancing contrast and tonal separation in black and white images.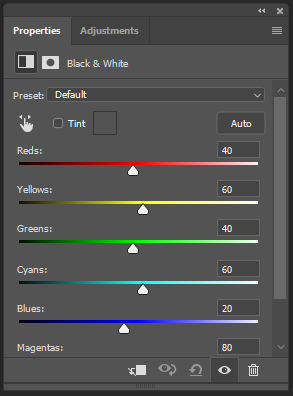 The Photo Filter tool applies a colored filter over an image to enhance or modify its overall color temperature or create artistic effects. It allows us to simulate the effect of physical camera filters, such as warming or cooling filters, adding a desired color tone to the image.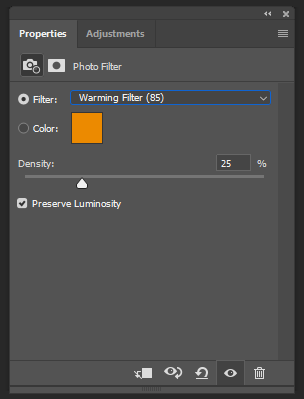 The Channel Mixer enables precise adjustments of the individual color channels (red, green, blue) in an image. It is useful for achieving creative color effects, such as cross-processing or creating customized tonal ranges in black and white images.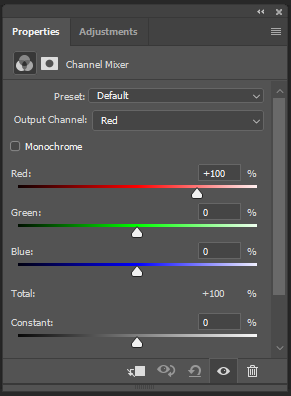 The Selective Color adjustment allows for targeted adjustments to specific colors or color ranges in an image. It provides control over the cyan, magenta, yellow, and black levels of individual color channels, enabling fine-tuned color corrections and adjustments.
The Raw Filter provides advanced controls for processing raw image files within Photoshop. It allows for non-destructive adjustments to exposure, white balance, clarity, and other settings, providing maximum flexibility in editing raw images while preserving the image's original quality.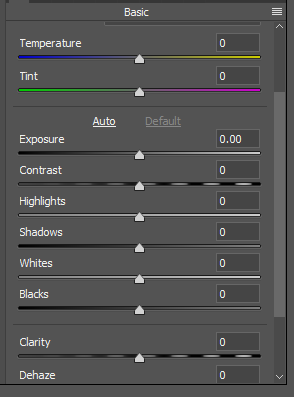 What Is Photo Color Correction Service?
Photo color correction service refers to the process of adjusting and enhancing the colors of an image to achieve desired visual results. It is a professional service provided by skilled editors who utilize specialized software and techniques to correct color imbalances, improve color accuracy, adjust brightness and contrast, and enhance the overall color quality in photographs.
On the other hand, a color correction service can also recolor your product to other variations, saving you time and the need for additional product photography. With the assistance of a professional photo editor, you can accurately create product color variations from a single photo of your products. This eliminates the need for multiple photoshoots and reduces your photography investment, while still allowing you to showcase your products in various color options.
Why Need Photo Color Correction Service?
The need for photo color correction services arises from several factors that can affect the quality and accuracy of colors in images. Here are some key reasons why you may require photo color correction:
Correcting Color Imbalances
Product Variation Creation
Consistent Color Representation
Enhancing Visual Appeal
Overexposure 
Source of light
Our outsourcing color correction service can save you valuable time and effort and We can efficiently handle the task, allowing you to focus on other aspects of your business or creative projects.
Got Questions? We've Got Answers!
Our standard delivery time is 12/24 hours for 50 to 100 images. We also offer rush delivery in 6 hours, but it could incur an extra cost. To receive a custom quote within 45 minutes, please send us an email to [email protected].
The cost of our color correction service is approximately $0.59 per image. It could be lower when you place a bulk order. Hello Edits offers a discount when you order up to 100 images for color correction.
You can send us a few images along with your requirements for color correction. We will return them to you within an hour. There is no obligation, and signing up is not required. Simply send your image link and requirements to this email: [email protected].
We offer free trials to our clients without signup and no credit card required. Just submit a free trial to us, and we will send back edited images to you very soon.