Professional Photo Cutout Service
Are you searching for a reliable and budget-friendly photo cutout service? Look no further! Our expert team delivers clean and accurate Photo Cutout Service at an affordable price, ensuring 100% client satisfaction.
Photo cutout is a common service that is required for almost every product image, enabling professional online showcasing. With extensive experience and the ability to process 4,000 images daily, we take pride in our manual work. We utilize Photoshop tools in the proper manner to expertly cut out images.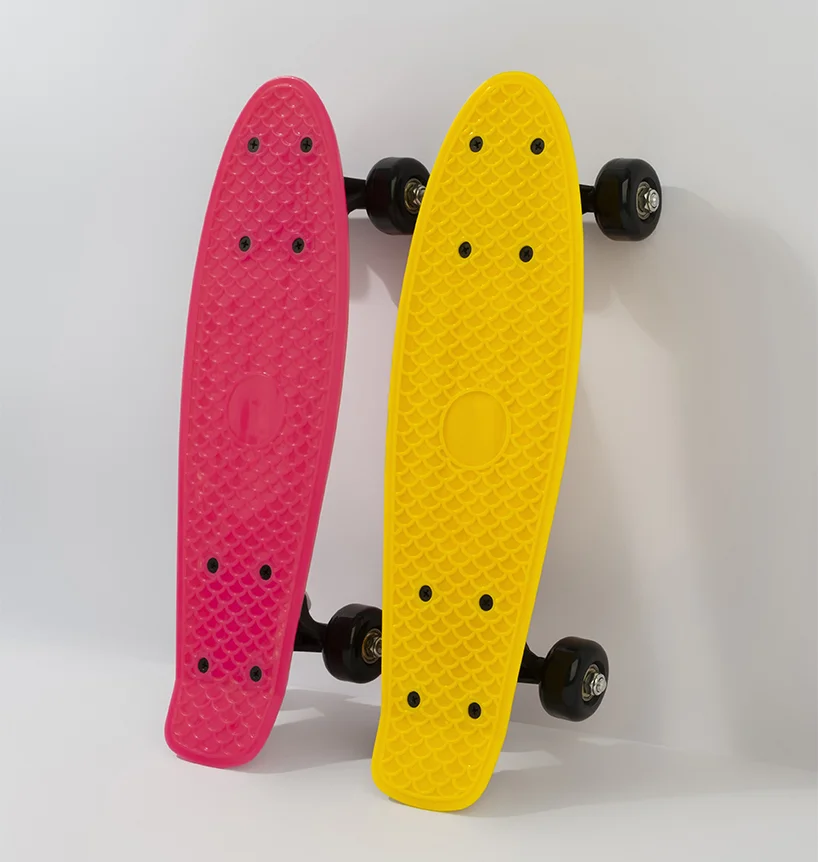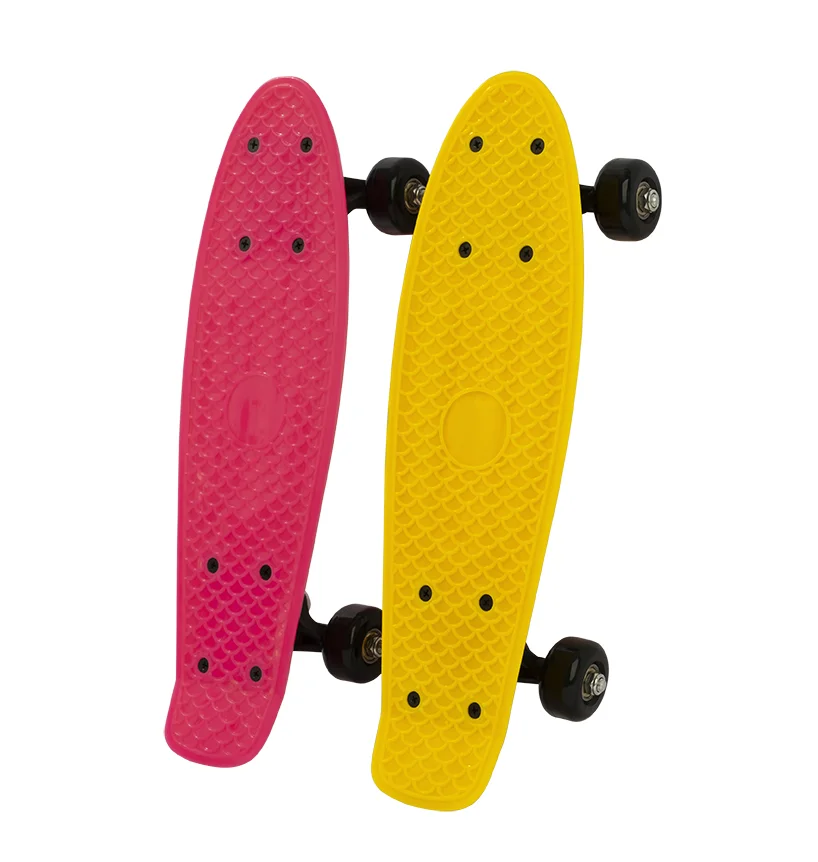 Take Your Photos to the Next Level with Our Photo Cutout Service
Photo Cutout Service is essential, especially for product photos, as it allows you to place them on a clean background or use them in marketing posters to promote your business. Whether you're a thriving e-commerce giant, a budding entrepreneur, or a skilled photographer, a photo cutout service is something you really need.
For hard-shaped objects, we use the Photoshop pen tool to create an accurate clipping path around the object. When dealing with objects that have soft edges, such as fur and hair, we employ image masking methods to ensure the quality of our cutout service.
We utilize the latest Adobe Photoshop software to deliver the best photo cutout service, no matter how intricate they may be. Simply send us your pictures along with your comments, and watch as we work our magic to create visuals that perfectly align with your requirements.
Photo Cutout Service Categories
Photo Cutout is an easy editing process, but sometimes there could be complex objects, for example, a bicycle or jewelry with intricate carvings and holes that need to be carefully cutout with several techniques, taking more time than simple objects like a square box. Therefore, we categorize Photo Cutout services based on the level of complexity for a better understanding of our pricing.
Simple cutout is suitable for most product images that have minimal curves and holes. Products like sunglasses, mugs, cameras, caps, and similar items fall into this category. We can create an accurate path using a few anchor points, ensuring a perfect cutout for your images. Whether you're an e-commerce retailer or a creative professional, our Simple Cutout service offers a quick and hassle-free solution to elevate your visuals and captivate your audience.
The Medium Cutout service is ideal for products with some curves and holes, or for group images with a few curved elements where creating a path around the object is relatively manageable. This category includes items like clothes, models, complex accessories, and chairs. While these products require more time than simple cutouts due to the complexity, we pay close attention to detail and meticulously create a clean and perfect selection for a flawless image cutout.
When a product features multiple curves, intricate holes, and intricate geometric shapes, our Complex Image Cutout service is the perfect solution. Items like, jewelry and vehicles fall into this category, demanding the expertise of skilled Photoshop professionals to fulfill clients' requirements with exceptional results. Achieving precision and perfection is paramount, and our team meticulously places anchors along the path with a zoom level of 300% to ensure that every element is accurately cut out, delivering stunning visuals that leave a lasting impression.
Super Complex Photo Cutout
 In our Super Complex Image Cutout service, we tackle the most challenging cutout tasks that require exceptional expertise and time. This category includes group photos, intricate products, people, bicycles, trees, and flower blossoms. When dealing with such complex subjects, we employ multiple techniques and may even resort to alpha masking to achieve the perfect selection of small edges and intricate details. No matter how intricate or difficult, we are committed to delivering top-notch results that exceed your expectations and present your products or images in the best light possible.
Photo Cutout Service - A Game Changer for Online Businesses
Cutting edges or photo cutout services become a game-changer, especially for ecommerce shops selling products. With our cutting-edge service, we can effortlessly remove backgrounds, isolate subjects, and create stunning visuals that will truly wow your audience!
Imagine your products showcased like never before – with perfect, seamless cutouts that highlight their best features. Our team of experts works carefully to ensure every picture is just right for your website or marketing materials.
Don't let your competitors steal the spotlight. Embrace the power of our Photo Cutout Service and see your business soar to new heights. It's time to up your visual game and make your online presence shine!
Getting Started With Hello Edits
We've made it easy to submit your unedited images and receive professionally edited images within 24 hours. Here's how it works: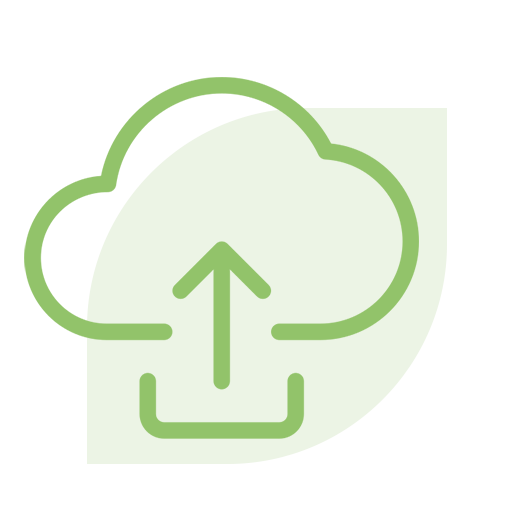 Send us your image samples or upload all images with requirements through the Free Trial or Get a Quote page.
After reviewing your sample images and requirements, we will send you a custom quote within 35 minutes.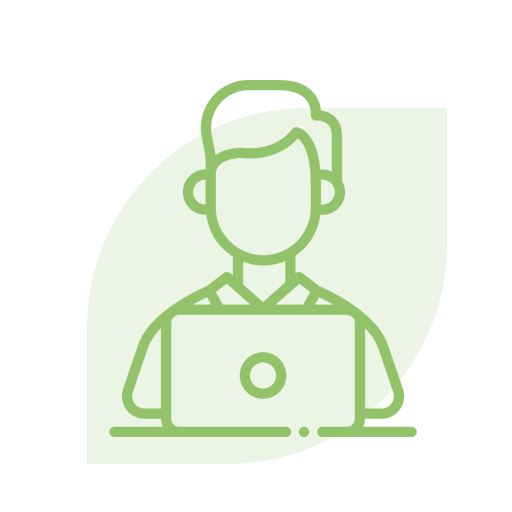 Once you approve the quote, please send us all your images. We assure you that we will return them to you on time.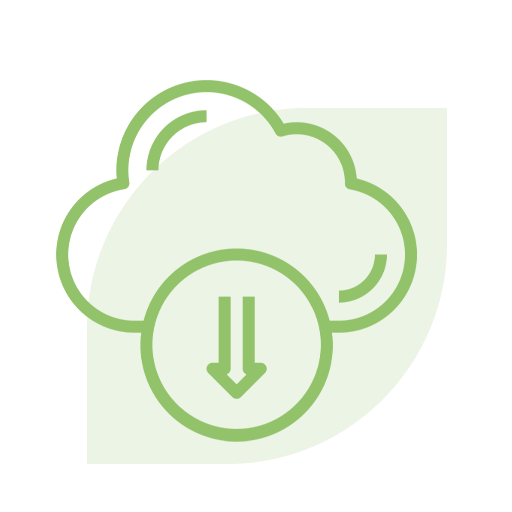 Once we have finished editing your images, we will send them back to you. After reviewing them, please proceed with making the payment.
Why We Do Manual Photo Cutout : Handmade Cutout Vs. Automated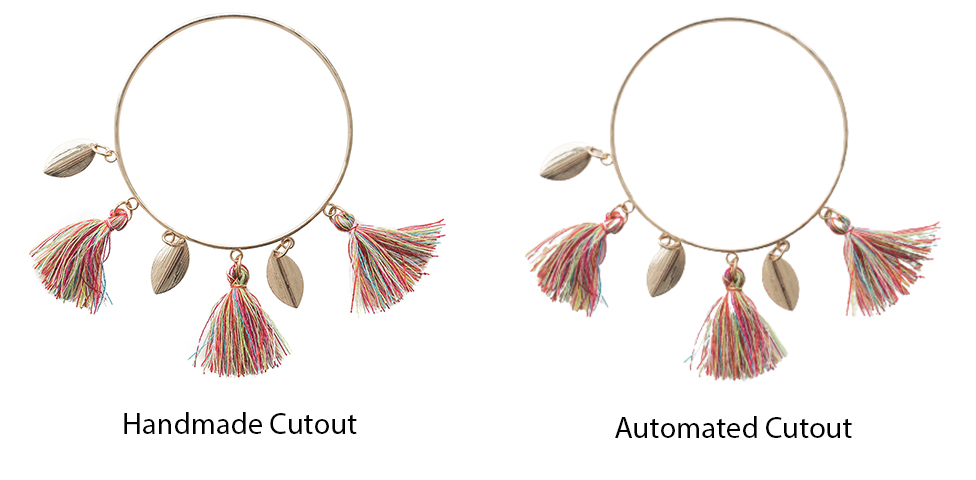 When it comes to cutting out subjects from images, precision is key. While automated cutout tools offer convenience and speed, they often fall short in delivering the level of accuracy required for professional results. Our team of skilled editors understands the intricacies of every image, ensuring that each cutout is flawlessly executed to highlight the subject's best features.
Automated cutouts rely on algorithms to detect edges and separate subjects from backgrounds. However, these algorithms may struggle with complex shapes, intricate details, or images with poor lighting and contrasting elements. This can result in jagged edges and imperfect cutouts and unprofessional.
On the other hand, our manual handmade cutout process allows us to tackle even the most challenging images with finesse. Our editors meticulously trace around the subject, paying close attention to details, shadows, and intricate parts. This hands-on approach ensures that the subject is precisely separated from the background, resulting in seamless cutouts that blend seamlessly into any context.
Who Needs Photo Cutout Services?
Image Cutout Service is required by a wide range of businesses and individuals to meet their diverse needs. From photographers to e-commerce businesses, everyone requires this service to elevate their visual content and achieve success. Let's explore some industry and business categories that greatly benefit from photo cutout services:
For online sellers, having high-quality product images is crucial for attracting customers. Photo cutout services help remove backgrounds and distractions, ensuring that product images are clear, consistent, and visually appealing across their online stores and marketplaces.
Digital Marketers and Advertisers
Marketers and advertisers rely on attention-grabbing visuals to convey their messages effectively. Image cutout services enable them to isolate key elements and subjects, allowing for creative compositions and impactful ad campaigns.
Product photographers often require image cutout services to make their projects successful. They can do it on their own, but doing it themselves can take up a significant amount of time. By using our service, you can save both time and money.
Print publications, such as magazines and catalogs, can leverage photo cutout services to enhance their layouts and designs. By removing backgrounds from images, they can create seamless integrations of subjects and products within their print materials.
Web and Graphic Design Agencies
Design agencies that handle various client projects often outsource photo cutout services to streamline their workflow and ensure high-quality results. By delegating the task to experts in background removal, these agencies can focus on other aspects of their design projects and deliver exceptional outcomes to their clients.
Real Estate and Architecture
In the real estate and architecture industries, photo cutout services can be beneficial for showcasing properties and architectural designs. By removing unnecessary elements from property images or design renderings, professionals can present a clearer vision of the spaces and features they are promoting.
What Are the Benefits of Our Photo Cutout Service?
Our image cutout service offers numerous benefits, including clean product listings, visually improved marketing and social promotion, and more. Moreover, you'll save both time and money, all with a quality guarantee.
With our meticulous attention to detail, we expertly remove any unwanted objects or backgrounds, ensuring your subject remains the center of attention in every image. Bid farewell to distractions and let your content speak for itself.
We offer a cost-effective Photo Cutout Service with a satisfaction guarantee, saving you almost 40% on photo editing costs. Additionally, we extend special discounts to new clients and exclusive offers for our regular clients.
Engaging visuals are key to capturing customer attention. By utilizing our photo cutout service, your products or promotional materials will stand out, making a strong first impression and encouraging potential buyers to explore further.
We take immense pride in delivering exceptional quality with every project. Our skilled team of Photo Retouchers ensures precise and perfect cutouts, meeting your expectations and leaving you fully satisfied with the final results.
Transparent or clean Background
Enjoy the freedom to choose between transparent backgrounds or clean, professionally-crafted ones that seamlessly blend with your desired context. Whether you need product images for e-commerce listings or promotional materials, our versatile options cater to your specific needs.
Improve the overall quality of your photos with our expert photo cutout service. Whether you're working on marketing materials, product catalogs, or social media campaigns, our service empowers you to present polished and eye-catching visuals to your target audience.
A
Glimpse
of Client Satisfaction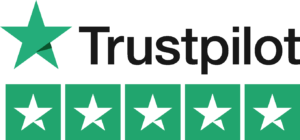 Thank you for the clean and accurate cutout service. I am so happy with their communication and the quality of work. They really did a great job. I delivered my images to my client, and he was also very pleased to see my photography images. Now, I will use their service regularly, and I am recommending it to everyone who needs a photo cutout service.
Thank you, Hello Edits team, and their colleagues for the great job! We are working with a vehicles company that ordered 20,000 images for a photoshoot, and we have found a reliable partner who does photo editing post-production for us. We are happy with their quality and turnaround time.
Have
Questions?
We Have Answers!
We offer free trials to our clients without signup and no credit card required. Just submit a free trial to us, and we will send back edited images to you very soon.