Photo Retouching Services
Photo retouching services can be a powerful marketing tool for any e-commerce business – from fashion retailers to individual photographers. By removing unwanted elements, retouchers can create a neater and more polished image that is more likely to sell. They can also add digital makeup and other high-end effects that can make models and portraits look even more stunning.
At Hello Edits, we offer high-quality photo retouching services. Our senior designers are experts in Photoshop and Lightroom, and they can handle any kind of photo retouching job. We also offer a free trial so you can see for yourself how our services can improve your photos.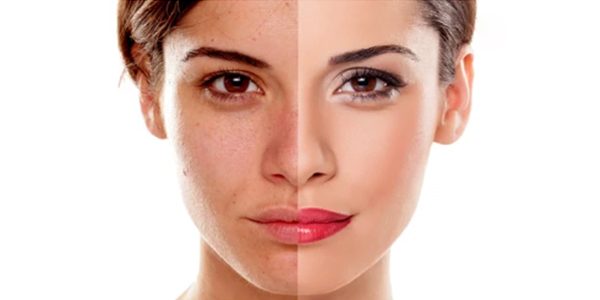 Why You Should use our Photo Retouching Services
We've been providing professional photo editing services since 2013. We know what our clients need and how to get the job done.
We are committed to providing our customers with the best possible experience and therefore offer a 100% satisfaction guarantee.
Our office is open 24 hours a day, and we operate on a three-shift schedule. This means that someone is always here to help you.
We know how important to protect clients' image privacy. This is why we're trusted by over 200 plus businesses globally.
Types of Photo Retouching We Do
Photo retouching is a process that can be used to improve the appearance of images. Photoshop is the most popular program for retouching photos, but there are other options available as well. Photo retouching can be used to fix minor flaws, enhance colors and contrast, or even completely change the look of an image. Some types of photo retouching servcies:
When selling products online, gaining visual attention is key. Hello Edits can help you make your images stand out with our professional retouching services. We can enhance colors, remove dust and imperfections, and create realistic shadows and reflections. We can also do more complex edits like creating ghost mannequins and alpha channel masking.
Portrait photo retouching
Our team of portrait retouchers typically invest a lot of time and effort into perfecting the subject's skin, hair, and eyes. This usually includes removing any blemishes or imperfections, smoothing down flyaway hairs, enhancing colors and tones, and adjusting the contrast and highlights.
After your model shoot, you might find that some of the images require a bit of editing to make them perfect. This is where our model photo retouching services come in to make your images even more amazing. We can remove skin blemishes, scars, marks, hairs, etc. while still keeping a natural look. Just mark the imperfections you want us to remove and we will take care of the rest!
Glamour photography is all about the details. Our retouching artists will help you bring your vision to life, ensuring that every little detail is perfect. Whether it's adding a touch of color or removing a stray hair, we'll make sure your photos tell the story you want them to.
Fashion Photos Retouching
As a fashion photographer, you are often times limited to what is practical and what can be done in reality. However, sometimes your clients or you may have ideas that are beyond what can be done practically. This is where fashion photo manipulation comes in to play. Using tools like photoshop and lightroom, we can make those surreal and improbable themes come to life.
High-End photos Retouching
Raw images can often seem lackluster or dull when compared to others that have been through the editing process – this is because images that have been retouched usually go through a series of steps in order to make them perfect for publishing. This usually includes things like getting rid of spots or blemishes, brightening colors and tones, and even removing objects from the frame that might otherwise be considered distractions. All of these things work together to create a final product that looks polished and professional.
What are the main benefits of photo retouching?
A product's photo quality is extremely important to almost 70% of consumers, so it's crucial that any blemishes, dust, imperfections, etc. be removed in post-production. Additionally, things, like increasing or decreasing muscle tone and fixing skin tone, are also important considerations.
Image retouching services from Hello Edits are perfect for enhancing any type of image, no matter what the subject matter is. Whether it's an eCommerce product photo, jewelry photo, model photo, fashion photo, or any other type of photo – image retouching is a must in order to make it look its best. We have a team of dedicated and qualified photo retouchers who specialize in photoshop retouching, and they use the latest image editing technology to deliver perfect results every time.
Photo Retouching Service FAQ
 Photo Retoucher do:
– removing blemishes or imperfections
– whitening teeth
– changing hair color
– altering eye color
– adding or removing wrinkles
– increasing or decreasing muscle tone
– adding or removing tattoos
– and much more!