Professional Photo Retouching Service
Our professional photo retouching service is designed to elevate your photographs to a whole new level of perfection. 
Premium Photo Retouching for Remarkable Results
Photo retouching is a popular service, and we work with many commercial businesses that require product retouching or model retouching. Our designers know when and how to use the right tools to make your images perfect. 🙂
With our photo retouching service, you can expect the highest quality results delivered in a timely manner. Whether you're a photographer, a business owner, or an individual looking to enhance your personal photos, our photo retouching service is tailored to meet your specific needs and exceed your expectations. 
Photo Retouching Services
Whether you need your product images to be polished for your e-commerce platform, or your portrait photographs to be refined for your professional portfolio, our photo retouching service is tailored to meet your unique requirements. Our experienced designers work diligently to deliver the highest quality results within a prompt timeframe, ensuring your satisfaction and exceeding your expectations.
Fashion Photos Retouching
As a fashion photographer, you are often times limited to what is practical and what can be done in reality. However, sometimes your clients or you may have ideas that are beyond what can be done practically. This is where fashion photo manipulation comes in to play. Using tools like photoshop and lightroom, we can make those surreal and improbable themes come to life.
High-End photos Retouching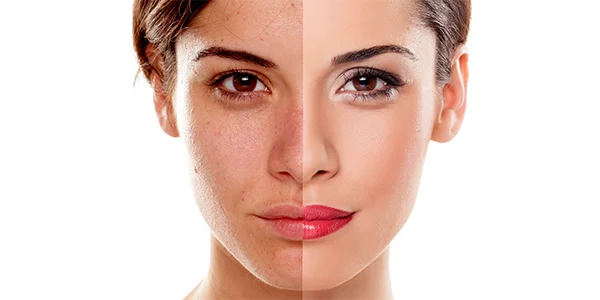 Raw images can often appear lackluster or dull when compared to edited images. This is because retouched images typically undergo a series of steps to make them perfect for publishing. These steps may include spot and blemish removal, color correction and tone adjustment, and object removal to eliminate distractions from the frame. Our professional background removal service ensures that all these steps are expertly carried out, resulting in polished and professional-looking images.
If you have product images for your e-commerce or marketing needs, our product retouching service can make them look perfect and enticing. We remove dust, scratches, and other imperfections, adjust colors, contrast, and sharpness, and add visual elements to enhance product details, making them look irresistible to potential customers.
Our creative retouching service allows you to transform your photos into unique and artistic masterpieces. We can add or remove elements, create special effects, and manipulate images to create stunning visual stories that capture your imagination.
Why Choose Our Photo Retouching Services?
Experience the difference of our professional photo retouching services. Our expert team of photo editors uses advanced techniques to enhance your images, ensuring they look flawless, vibrant, and professional.
Our team of skilled photo editors has extensive experience in retouching images, ensuring high-quality results that meet your specific requirements.
We pay meticulous attention to detail in every aspect of the retouching process, from removing blemishes and imperfections to fine-tuning colors, tones, and details. Our goal is to achieve flawless and natural-looking results.
We value your time and understand the importance of timely delivery. Our streamlined process ensures quick turnaround times without compromising on the quality of the final results.
We offer competitive and transparent pricing for our photo retouching services, providing cost-effective solutions without compromising on quality.
What are the main benefits of photo retouching?
A product's photo quality is extremely important to almost 70% of consumers, so it's crucial that any blemishes, dust, imperfections, etc. be removed in post-production. Additionally, things, like increasing or decreasing muscle tone and fixing skin tone, are also important considerations.
Image retouching services from Hello Edits are perfect for enhancing any type of image, no matter what the subject matter is. Whether it's an eCommerce product photo, jewelry photo, model photo, fashion photo, or any other type of photo – image retouching is a must in order to make it look its best. We have a team of dedicated and qualified photo retouchers who specialize in photoshop retouching, and they use the latest image editing technology to deliver perfect results every time.
Photo Retouching Service FAQ
 Photo Retoucher do:
– removing blemishes or imperfections
– whitening teeth
– changing hair color
– altering eye color
– adding or removing wrinkles
– increasing or decreasing muscle tone
– adding or removing tattoos
– and much more!
Yes, we can provide samples of our previous work upon request. You can view our portfolio or ask for specific examples related to your retouching needs to get an idea of our quality and capabilities.