When you're a photographer, you must know how to send photos to your clients without hassle. Sharing photos with clients is a crucial aspect, and we need to deliver images to our clients in a secure manner using online portals. In this blog, I will share the best ways to share photos with clients.
Many photo editing companies and photography service providers use popular, free, and secure online file transfer applications to send files to their clients after editing images or taking photographs. As a photo editor, I have been working since 2010 and have a lot of experience in sending photos or files to clients and receiving them. So, let's make it easy for you.
WeTransfer is the most popular platform for file sharing with clients, founded in 2009 and gaining popularity rapidly. I consistently rely on this platform for files under 2GB, as they offer a 2GB data transfer for free, allowing for easy and fast sending of large files worldwide.
If your workflow entails regular photo sharing with clients, registering on WeTransfer proves to be a judicious choice. While you can share photos without signing up, using this platform requires verifying your email every time. By signing up once and logging in, you won't need to verify your email again, making the process more convenient.
If your file size exceeds 2GB, you can opt for their paid plans – Pro and Premium. With their paid plans, you can send up to 200GB of data at a time. If you're a photographer or a creative business owner, I highly recommend using this platform to deliver your work or share photos with clients.
Dropbox is another popular cloud storage service that offers both free and business plans. This program allows you to share folder links or send folder links directly to your clients' email. Additionally, they provide Dropbox desktop and mobile apps. Once you install the desktop application, a new Dropbox folder appears on your PC, allowing you to easily upload and share images with your clients when needed.
When you share a folder with your client, you gain access to some great options such as "can view" and "can edit" settings. Using Dropbox for sharing photos folder with clients offers flexibility. When you share a link with "can view" permissions, your clients can only download or view the images. On the other hand, with "can edit" permissions, your clients can download, upload, create, or delete images and folders. Moreover, there are additional settings available, such as setting up passwords, expiration dates, and disabling download options for added security.
Dropbox provides 2GB of free storage, and you can increase this limit through referrals. When you refer Dropbox to a friend, both you and your friend will receive an extra 500 MB of storage for a lifetime. You can accumulate up to 15GB of free storage through referrals.
For my needs, I've found their premium business plan to be enjoyable. They offer several packages starting from 2TB (2,000 GB) of storage for paid plans. Whether you're an individual or running a business, Dropbox offers a variety of plans to choose from, each designed to cater to specific needs. The paid plans come with more features, and you can try any package as a one-month trial without adding credit card details.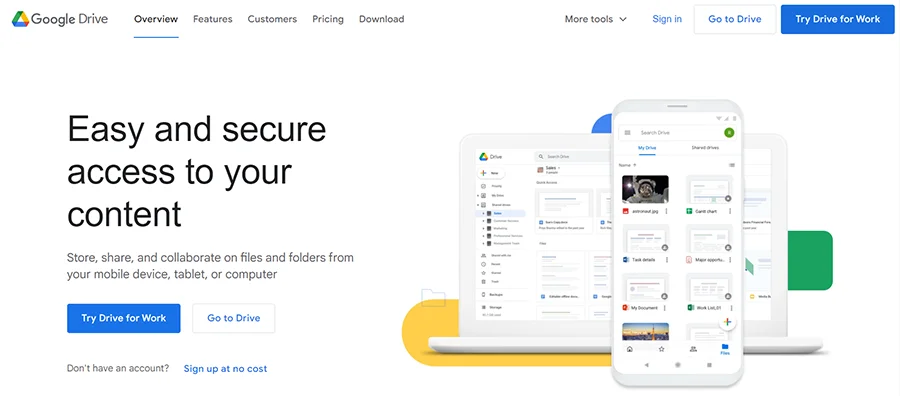 Google Drive stands out as a versatile photo-sharing platform because it is directly linked to your Gmail account. Given that most people use Gmail, Google Drive's offer of 15GB of free storage is quite advantageous. With Google Drive's free plan, you have various ways to share photos with your clients. You can share folders with multiple people and easily monitor activities, such as who uploaded or deleted files from the shared folder. Additionally, you can share folders with your clients using shareable links or send them directly to their email addresses.
When searching for a cloud storage solution with budget-friendly rates, Google Drive is an excellent choice. For around $1.5 dollars per month, you can get 100GB of storage, and for approximately $8 per month, you can acquire 2TB (2000GB) of storage. These costs are lower than those of other professional cloud storage service providers.
For sharing photos with your clients using Google Drive's free plan, you can provide different levels of access, such as "viewer," "commenter," or "editor." By granting editor access to your clients, they can upload or delete files from your shared folder. The "editor" option is particularly useful when you need seamless file exchange between you and your clients.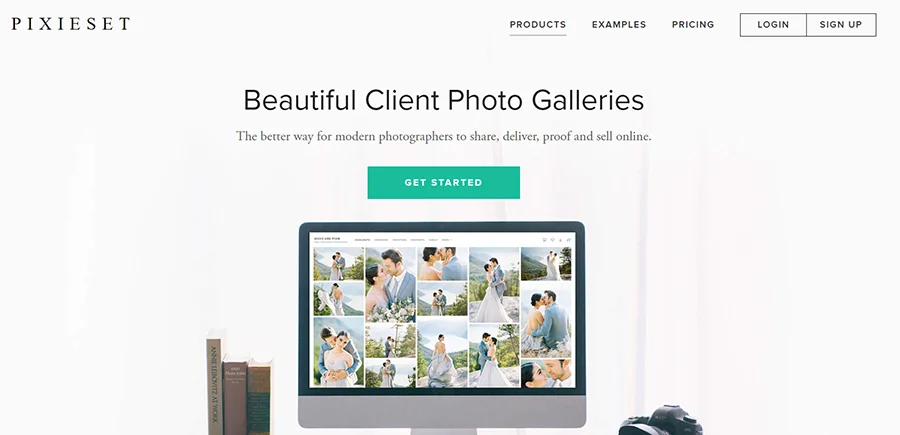 Pixieset is a perfect image sharing platform for photographers who aim to deliver a professional presentation of their images. You can create stunning galleries that are compatible with both desktop and mobile devices. They offer 3GB of free cloud storage with fantastic galleries, allowing you to send up to 1000 images. Pixieset proves to be especially valuable for wedding photographers seeking to showcase images within a gallery to their clients.
As a photographer, you'll appreciate the seamless integration of Pixieset with your workflow. Easily upload and organize your high-resolution images into stunning galleries, offering an immersive visual experience to your clients. Pixieset's beautifully designed templates allow you to create personalized websites to showcase your portfolio, making a lasting impression on potential clients and collaborators.
Pixieset offers the option to send invite notifications to your clients for accessing the images or simply share a link to your image gallery. When you share images using the shareable link, you receive a 4-digit pin, ensuring secure access for your clients. This image protection feature is highly appreciated by photographers, making it a preferred choice for event or wedding photography.
Moreover, Pixieset offers various paid packages, ranging from basic to pro, allowing you to choose the plan that best suits your needs. The pro package provides an impressive 1,000GB of cloud storage and allows you to send up to 300,000 images, which is a substantial amount for any photographer. Furthermore, Pixieset provides an intuitive shopping cart, enabling effortless print and product sales directly from your galleries. Seamlessly integrate with professional labs to offer your clients premium-quality prints and a hassle-free ordering experience, all while earning revenue through your photography.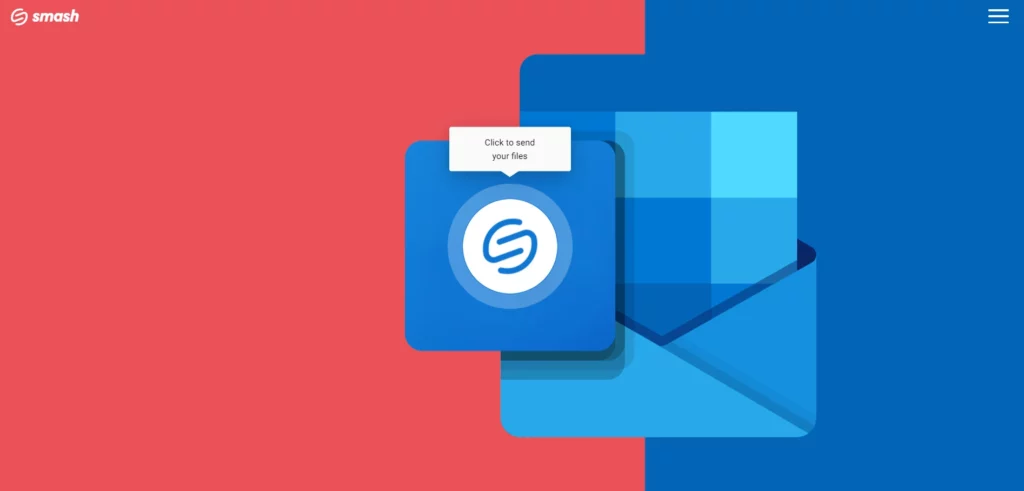 Smash is another excellent platform for sharing photos with clients, providing a compelling alternative to Wetransfer. Many photographers rely on Smash for seamless photo sharing with their clients. With Smash, you can send files of up to 2GB for free, and they will remain available for 7 days. Additionally, you can explore their premium packages, which offer access to more features, including multiple users, transfer manager, real-time tracker, and many more.
One of the standout features of Smash is its secure and private file sharing capabilities. Unlike traditional file-sharing methods, Smash employs end-to-end encryption to safeguard your data, providing peace of mind when sharing sensitive or confidential files with clients, partners, or team members.
Smash also integrates seamlessly with popular cloud storage services like Google Drive and Dropbox, enabling you to consolidate your files and streamline your workflow. You can easily access files from these platforms and transfer them via Smash with just a few clicks..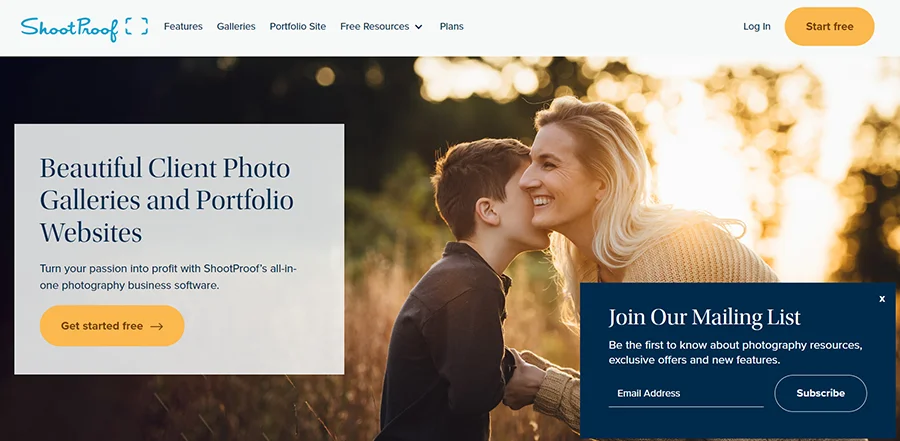 Shootproof is an excellent application for showcasing your photos with galleries, much like Pixieset. You can upload high-resolution images of up to 50MB, making it a preferred choice among many photographers. Shootproof offers a range of useful photography business tools, including wall products and print selling capabilities, contract creation and sending, invoice generation, and the ability to offer custom discounts. It proves especially beneficial for wedding and personal photography.
In the free plan, you can send up to 100 photos, and the maximum storage capacity is up to 5GB, with unlimited gallery design options. For greater access, consider upgrading to their premium package, which offers benefits such as accommodating 25,000 photos, up to 1250GB storage capacity, invoicing, and many other available options.
Shootproof is a popular and trusted photo sharing application among photographers. It guarantees the security of your images and ensures fast upload and download speeds.
Best Practices for Sharing Photos with Clients Online
Set Your Goal: You need to decide your goals for your clients when sharing photos with them. Do you want to showcase your photos within a nice gallery where clients can choose their favorite images? Most outdoor shot or event photoshoot clients may only want to purchase specific photos, not all of them. In such cases, you should use a file transfer application that allows clients to select and purchase the images they desire. 
On the other hand, if you want to share commercial product images with your clients, you can provide them without any selection options, or even send the images in a zip file after completing the post-production.
Image Quality and Resolution: Image quality is the most important aspect of working as a photographer. Avoid using social media for sharing images with clients as it may reduce image quality and data size. Instead, always use file transfer applications or cloud storage services. For personal, event, and wedding photography, the highest quality by size and details is essential.
For product photography, you can reduce the file size by cropping and resizing as per the client's requirements. Most clients will provide you with specific requirements, such as image size and background color. Therefore, never deliver low-quality images to your clients, and ensure you choose a good photo-sharing platform.
Image Security: Image security is also crucial when working as a professional photographer. Using a secure and trusted application is the best way to share photos with clients. Before using any application, make sure to read their features and terms and conditions.
Image Format and Expiry: Image format and online expiry are also important considerations. Most clients prefer to receive their images in JPG format. If you shoot your images in RAW format, you'll need to convert them into JPG.
Additionally, find out how long your clients need online access to download their images. Some applications may keep data available for only 7 days, so if your clients need access for more than 7 days, you should consider using other apps or premium features that allow images to be available for a longer duration.
Can I use an FTP server for sharing photos with clients?
Yes, you can use an FTP server for sharing photos with clients. However, I would recommend using it primarily when you need to transfer large amounts of data between yourself and agencies or regular clients. Setting up an FTP account can be more complex compared to using file transfer applications like WeTransfer or Dropbox. For smaller projects, these file transfer applications are often more user-friendly and efficient.
However, when working on larger projects, an FTP server becomes a better option, and FileZilla is an excellent choice as a free FTP server application.
By setting up an FTP server or using a third-party FTP service, you can provide your clients with a secure link or login credentials to access and download their photos conveniently. Remember to properly configure the FTP server for security and privacy, and consider using password protection or encryption to safeguard the images during the transfer process.
When it comes to sharing photos with clients, the best approach involves a combination of professionalism, security, and user-friendliness. By adhering to these best practices, photographers can forge stronger connections with their clients, and enhance the overall photography experience. Remember, the key to successful photo sharing lies in striking a balance between showcasing creativity and delivering exceptional service.