If you want to become a Photoshop expert in just a few months, there are plenty of great resources online that can help you out. After learning the basics and advance from some of the best websites out there, you'll be able to do things like photo retouching, adding shadows, cutting out images, removing backgrounds, manipulating photos, changing backgrounds, and much more.
We always want our photos to look professional because we share them on social media or use them in our online shops. Sometimes we even print them out and hang them on our walls to keep great memories alive. So learning how to make your photos more beautiful and clean with Photoshop is definitely worth it.
Phlearn
is an excellent website to learn Photoshop, Photography, and Lightroom. They offer both free and premium subscription plans. You can access 600+ tutorials for free, making it an incredible value. And with a 93% 5-star review rating from students who have completed the premium tutorials, it's no wonder they're the number one platform for Photoshop tutorials. If you want access to all of their tutorials, you can subscribe for $12.99 per month or $99.99 per year.
Looking to learn photoshop? Then you should definitely check out Phlearn's youtube channel. With over 2 million subscribers, they upload new photoshop tutorials every week. No matter what your skill level is, you're sure to learn something new by following them.
Webiste Link: https://phlearn.com/
YouTube Channel Link: https://www.youtube.com/@phlearn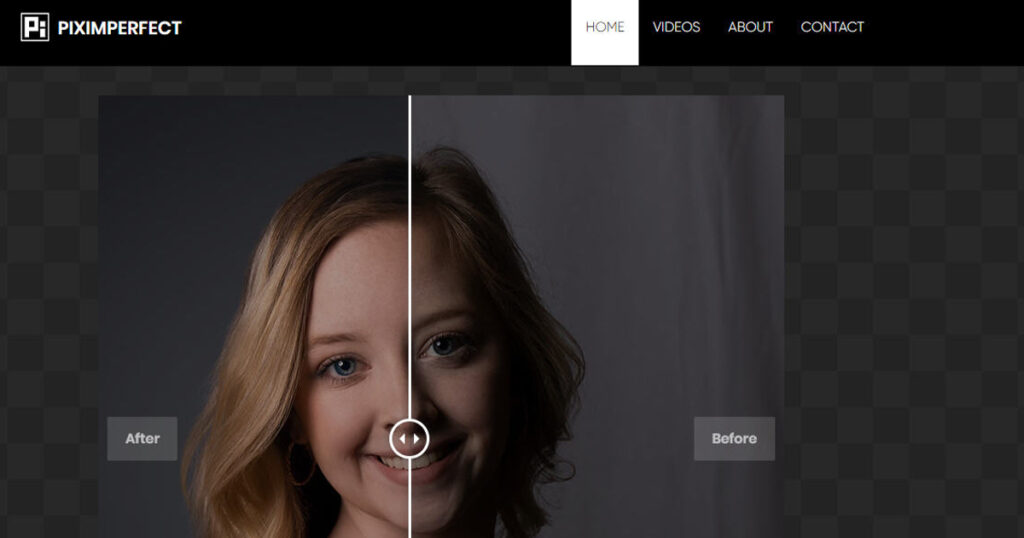 PiXimperfect
is the best era of Photoshop tutorials. If you've ever searched on YouTube for Photoshop tutorials, you've probably seen some of the
PiXimperfect tutorials
. They're the number one YouTube channel for Photoshop tutorials, and they offer all of their resources and tutorials for free. With more than 450 Photoshop tutorials and over 4 million subscribers on their YouTube channel, PiXimperfect is quickly becoming the go-to source for all things Photoshop.
The most interesting thing about the PiXimperfect Photoshop video tutorials is that you can access all of the PSDs and images used in each video by becoming a Patron Creative member. This way, you can practice with the same images as Unmesh Dinda, the creator of these unique tutorials, to learn Photoshop effectively. Thank you, Unmesh Dinda, for discovering this innovative way of teaching Photoshop!
Website Link: https://www.piximperfect.com/
YouTube Channel Link: https://www.youtube.com/@PiXimperfect
Envato Tuts+
is an excellent website for creative learners who want to improve their skills in design, illustration, code, photography, video, music, web design, game development, business, and more. The website is easy to use and navigate, and the tutorials are clear and concise. I would highly recommend Envato Tuts+ to anyone who wants to learn how to use Photoshop and other Adobe tools.
Envato Tuts+ offers video courses that teach you in-depth creative skills. They started this mission in 2007 and in 2014, they combined all of their 16 resource websites into one and named it Envato Tuts+.
Website Link: https://tutsplus.com/
YouTube Channel: https://www.youtube.com/@envatotuts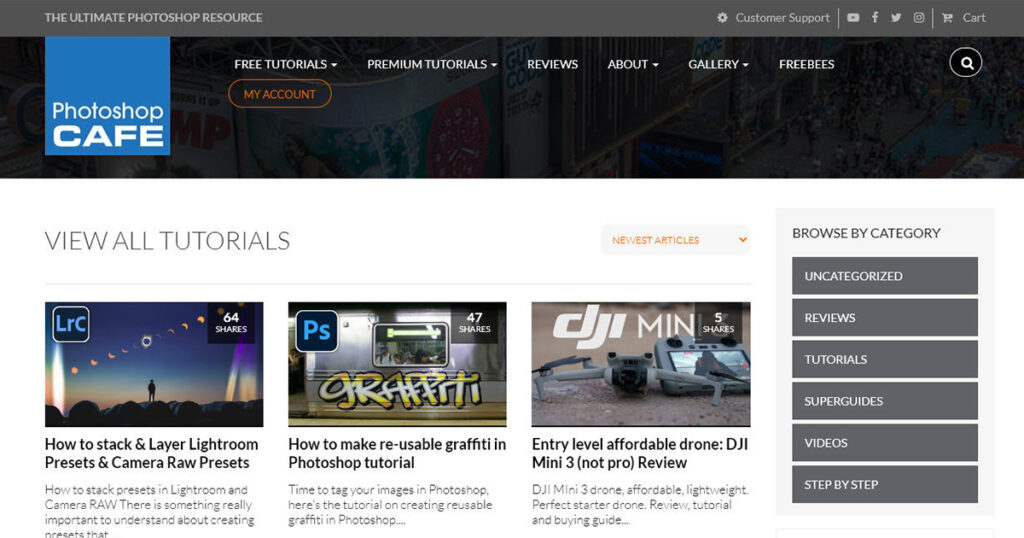 Looking to become a Photoshop expert? Look no further than
Photoshop Cafe
. They offer both free and premium tutorials, so you can start your journey with free tutorials and then move on to premium ones if you want to go further. The courses are priced higher than other providers, but the quality of content is definitely worth it. And the good thing about Photocafe is that they sell photoshop tutorial courses separately, so you can pick and choose what you want to learn.
Photoshop Cafe is an excellent resource for anyone looking to improve their Photoshop skills. With over 300,000 subscribers, their Youtube channel features regular Photoshop tutorials that are definitely worth checking out. Not to mention, Photoshop Cafe has been featured in both Time Magazine and the New York Times – so you know they're reputable! So why wait? Start learning today and become a Photoshop expert in no time!
Website Link: https://photoshopcafe.com
YouTube Link: https://www.youtube.com/@photoshopcafe
Spoon Graphics
is a tutorial site that focuses on teaching users how to design logos and retouch photos using Photoshop and Illustrator. If you're interested in learning either of those two things, Spoon Graphics would be an excellent choice for you – they offer both free and premium content, so you can decide whether or not the extra features are worth the price tag. Either way, you'll be getting your money's worth in terms of learning graphic design!
Spoon Graphics has an extensive Youtube channel with over 523,000 subscribers, where they share awesome design free resources and photoshop tutorials to help improve your own artwork. If you subscribe to their channel, you'll get new photoshop tutorials, so that you can learn Photoshop new techniques and improve your skills.
Website Link: https://blog.spoongraphics.co.uk
YouTube Link: https://www.youtube.com/@spoongraphics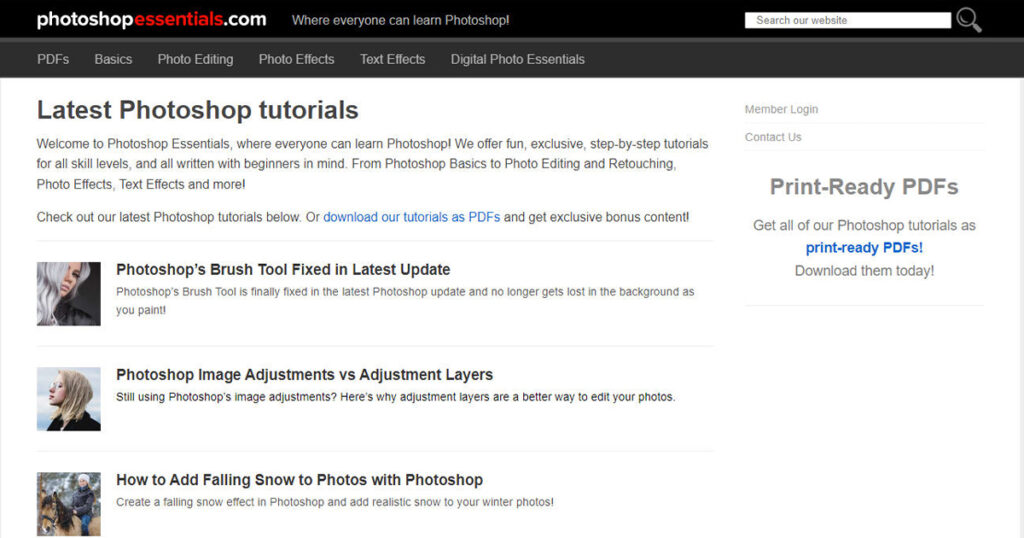 Photoshop Essential is a great website for learning photoshop. They have a lot of excellent tutorials for photo editing. I was surprised when I discovered their website because the quality of their tutorials is really great. They even have a separate page for beginners to
learn photoshop basics
.
If you're looking to learn some fantastic Photoshop techniques, be sure to check out the Photoshop Essentials YouTube channel. They share various types of Photoshop tutorials, including photo retouching, photo manipulation, color correction, cropping, resizing, photo effects, text effects, and many more. With over 153,000 subscribers, they are a great resource for anyone wanting to improve their Photoshop skills.
Website link: https://www.photoshopessentials.com 
YouTube Link: https://www.youtube.com/@PhotoshopEssentialsChannel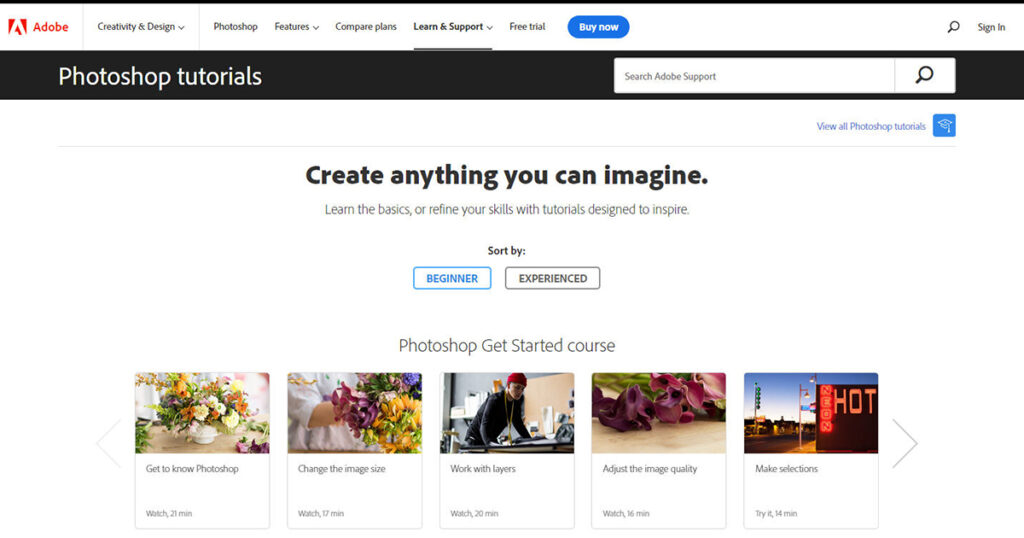 Adobe Photoshop Tutorials are a great way to learn the ins and outs of Photoshop, from the basics to more advanced techniques. Adobe Photoshop Tutorials is a resource created by Adobe that not only teaches you how to use the software but also shares new and upcoming features of Adobe Photoshop. If you want to stay up-to-date in the world of graphic design or photo editing, following Adobe Photoshop Tutorials is a wise choice as they always have latest content available for those wanting to learn more about this powerful software.
If you want to learn Adobe Photoshop, one great resource is the Adobe Photoshop YouTube channel. This channel has over 691,000 subscribers and features many experts explaining Photoshop tools and techniques. By subscribing to this channel, you can stay up-to-date on new Photoshop features.
Website Link: https://helpx.adobe.com/photoshop/tutorials.html
YouTube Link: https://www.youtube.com/@Photoshop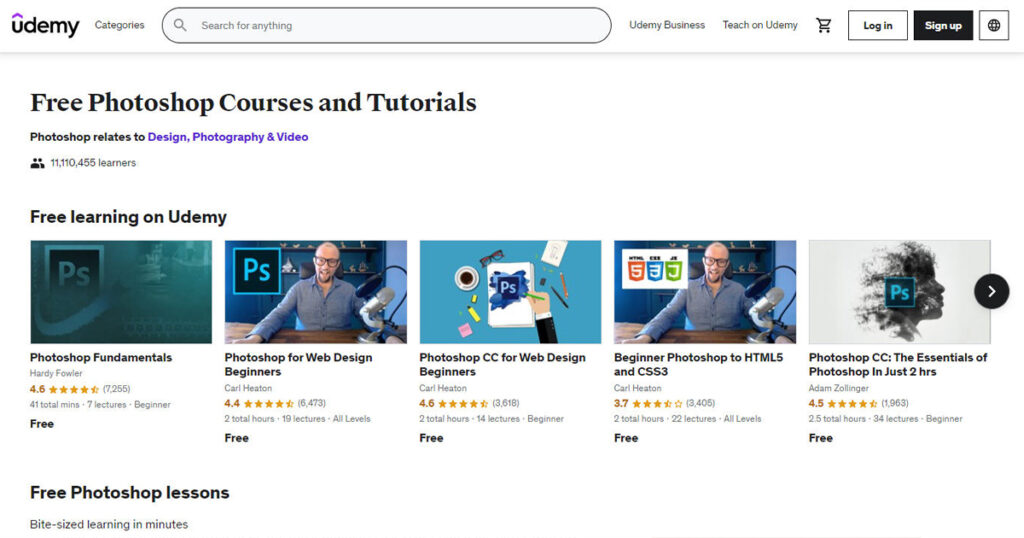 If we want to learn anything online, we always think about Udemy courses. Udemy is the best place to learn anything online, whether it's a paid course or a free one. For those who want to learn photoshop, there are many great
free photoshop courses
and tutorials available on Udemy. With over 11,110,000 students, you're sure to find the perfect course for you and become an expert in photoshop!
Udemy offers a wide variety of tutorials on their official website. If you're interested in learning advanced Photoshop techniques, you can purchase their paid Photoshop tutorial course. Udemy also has a YouTube channel with helpful videos on various topics.
Website Link: https://www.udemy.com/topic/photoshop/free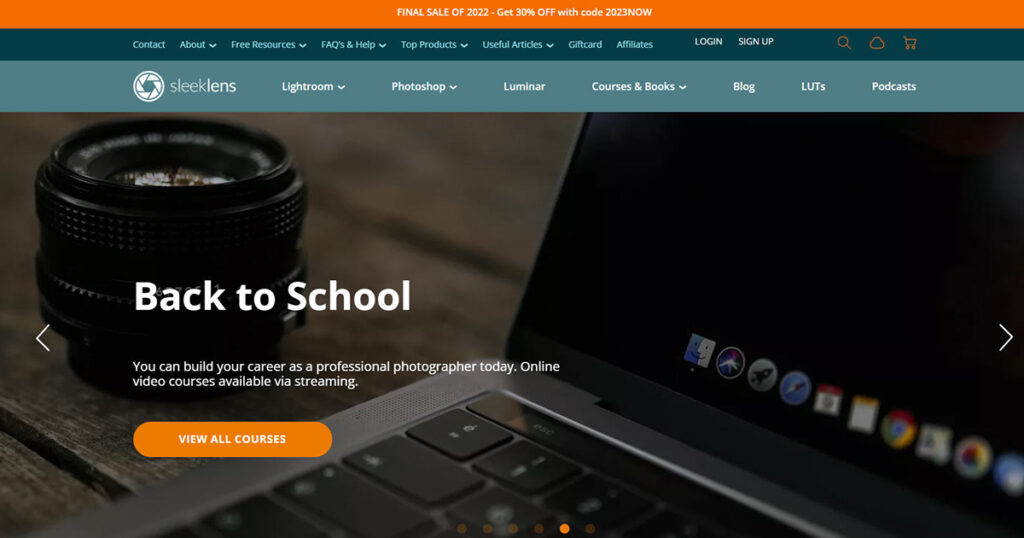 If you're looking to learn more about Photoshop and Lightroom, then Sleeklens is the best resource for you. They offer both paid and free tutorials, as well as selling Photoshop Actions which are capable of stunning editing, a variety of tools, and automation of processes. They mainly focus on photography editing, and their courses are more helpful for photographers.
They also have a YouTube channel, but I prefer to study their content on their website. They're really making great content to learn Photoshop and I believe they're the best for paid and free learning of Photoshop online.
Website Link: https://sleeklens.com
YouTube Link: https://www.youtube.com/@Sleeklens
Looking for a great website to learn photoshop? Check out Tutorials Junction! They have some really creative and informative content, especially when it comes to tutorials on Photoshop Manipulation, light effects, background removal, and text effects. Plus, they have a youtube channel with over 575k subscribers – so learning photoshop from them is bound to be enjoyable and engaging. 
If you're new to photoshop, they also have plenty of great content and tutorials for beginners. So, if you want to have some fun with photoshop, follow them!
Website Link: https://www.tutorialsjunction.net
YouTube Link: https://www.youtube.com/@TutorialsJunction
Summary
Article Name
Top 10 Websites To Learn Photoshop In 2023
Description
List of Top 10 Websites to Learn Photoshop of The Year 1. PHLEARN 2. PIXIMPERFECT 3. Envato Tuts+ 4. photoshopCAFE 5. Spoon Graphics 6. Photoshop Essentials 7. Adobe Photoshop tutorials 8. Udemy 9. Sleeklens 10. Tutorials Junction
Author