We do clipping path and Photo Editing
Are you in search of a top-tier Clipping Path Company that can deliver high-quality results? Look no further than our company. We take pride in our work and offer a 100% satisfaction guarantee on all of our services. As experts in Photoshop, we provide professional clipping path services to leading brands, retailers, and photo studios across the UK, USA, and Europe. 
At Hello Edits, we're committed to providing you with the best possible photo editing and clipping path services. Our process is designed to be easy and efficient, so you can get the results you need quickly and hassle-free. Here's how it works:

Ask for a free quote for your unedited images and get the estimated cost
We respond to any queries in less than 30 minutes

After getting your approval and share us your unedited images

Designers will edit your photos professionally in 24 hours.

We'll deliver you a better version of your photos as you want
Make a payment in your local currency. USD, Euro, GBP, CAD, AUD
Our Most Popular Photo Editing Services
We provide a wide variety of services to help improve your product images which include Clipping path, Background Removal, Neck Joint, Masking, Creating Shadow, retouching, color correction, and more. We're confident in our ability to provide the results you're looking for so please don't hesitate to contact us today.
Invisible Ghost Mannequin Service
The ghost mannequin service is a quick and easy way to take product photos without having to pay for a camera crew. You can take several pictures of a product on a model or mannequin and then merge them together in post-production to delete the model or mannequin. This is a great way to save money on your photography budget and still get great shots of your products.
When it comes to ghost mannequin and neck joint service, we've got you covered. Especially when it comes to a price that's affordable. That's why we take pride in providing professional services at a price that saves you time and money.
Background Removal Service
When it comes to getting rid of backgrounds in your photos, you have a few options. You can do it manually using Photoshop or you can outsource the task to a professional background removal service company.
If you're considering outsourcing, we're the perfect choice. We're experts at removing backgrounds, whether you need a transparent background, a solid color, or something in between. Get in touch today to learn more about our services and how we can help you achieve your goals.
Photo Color Changing Service
According to Color Change Service or Photo Color Correction, there are many types of corrections that can be made to an image. These varieties are used to identify which areas need to be changed in color or tone. So, depending on the type of correction needed, you can choose the best option for your image.
You can easily get the color changing service you want by choosing a specific color and giving specific instructions. This way, you can ensure that the photos you receive will be of the highest quality. We specialize in giving you a realistic look while changing the color and can provide you with the perfect color combination that you desire.
We offer a professional fashion retouching service that is guaranteed to leave you feeling satisfied with the end result. Our Designers are highly skilled and experienced, having worked with some of the biggest names in the industry and using only the best software available such as Adobe Photoshop, Adobe Lightroom, and After Effects. With over ten years of experience, you can be confident that you are in good hands when you choose us for your fashion retouching needs.
We can help you with teeth whitening, body sculpting, shadow and reflection adjustment, skin regeneration and enhancement, shades and light correction, contrast correction, and blemish removal.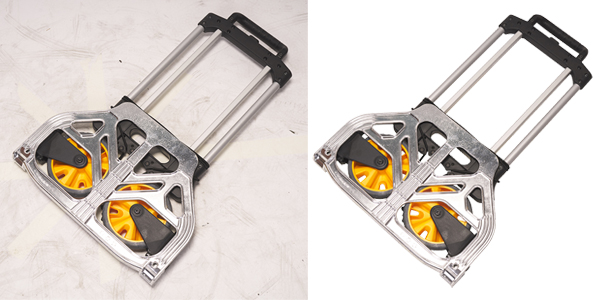 The clipping path is an extremely versatile and powerful tool in Photoshop that allows users to create a vector path or shape around any object in order to cut it off and replace the background. This is a non-destructive way to remove the background from an image, meaning the original image will remain intact.
At our company, we use the pen tool to create clipping paths and do all the work manually so we can provide the best quality service to our clients. That way, you can be confident that your images will look great on your eCommerce website.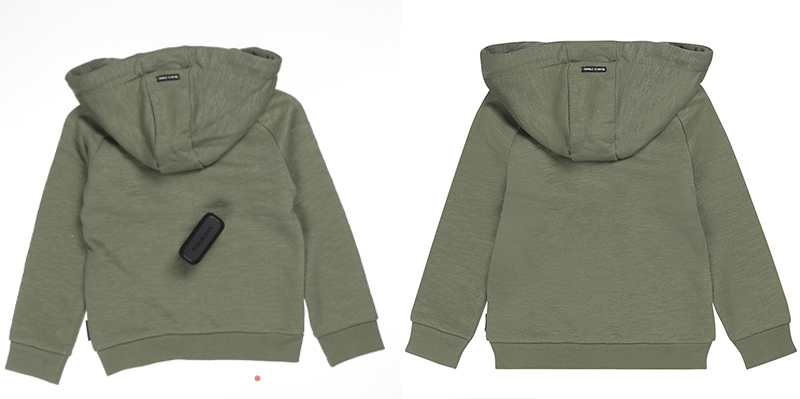 eCommerce Photo Editing Service
About 70% of eCommerce shoppers consider the image's quality and details before making a purchase decision. This is why eCommerce platforms like eBay, Amazon, and Shopping Websites generally require that their sellers follow a product image guidelines in order to maintain a consistent and clean look for all product images.
We accomplish everything you need to give your products a distinctive look. You can trust us for your image background removal, retouching, color correction, ghost mannequin services, Creating Shadows, etc. With our help, your product images will stand out from the rest and help you make more sales!
Using drop shadows in your product photography can make your photos look more realistic and therefore help increase the chances of users buying your product. A drop shadow is a simple effect that can be used to enhance the realism of your images. By adding a drop shadow or reflection, you can add realism and make your photos look more lifelike.
At our company, we offer high-quality shadow services for product images, including drop shadow, reflection shadow, and natural shadow effects that look incredibly realistic. No matter what your requirements are, our team of experts will take care of everything and make sure you're happy with the end result.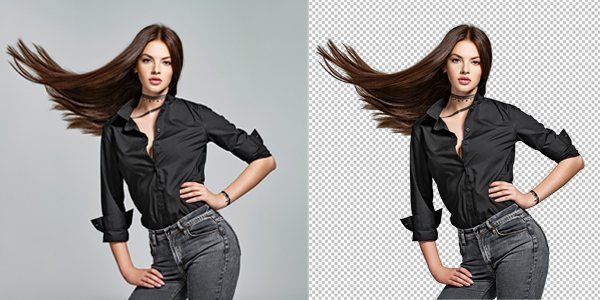 Image masking is perfect for complex images that contain a lot of stray hair, dolls, fabrics, or any fur. An image mask is essentially a layer that covers up part of the image. In photo editing, masking means selecting a portion of the image using photoshop. Photoshop image masking is a process that allows you to isolate subjects in an image without losing any pixels in the process.
Our photo editors are skilled in using the latest techniques to create a selection that is perfect down to the last pixel. We offer image masking services that include layer masking, hair masking, transparent object masking, color masking, alpha channel masking, refine edge masking, and translucent image masking. 
Why Hello Edits is a perfect photo editing partner for you?
We've been providing professional photo editing services since 2013, so we know what our clients need and how to get the job done.
Our professional designers use Photoshop and Lightroom to edit your images by hand, ensuring the highest level of quality.
100+ Experienced Designer
We have a team of over 100 skilled and experienced employees who know how to read our clients' minds and create what they're envisioning.
Our office is open 24 hours a day, and we operate on a three-shift schedule. We also strive to be a socially responsible company (CSR).
We are so confident in our work that we offer a 100% satisfaction guarantee. And we also provide a free trial so you can see for yourself just how great our work is before placing an order.
Non-Disclosure Agreement (NDA)
We understand how important legal contracts like confidentiality agreements are for businesses. We are always ready to do an NDA agreement for long-term partnerships.
Our research shows that the average response time to our customer requests is 30 minutes. We always try to respond to our customers as soon as possible.
We care about our client's image privacy. That's why we use our own server in our office to protect client images and we also have a privacy policy. 
Transparent and Cost-Effective Clipping Path Services
If you're in need of a professional clipping path service, you've come to the right place. Our company provides high-quality clipping path services at a reasonable price, so you can make your product photos look their best. Whether you want to remove background objects or improve the overall look of your photos, our clipping path services can help. Contact us today to get started!
How can we help transform your business?
We started Hello Edits with the goal of providing high-quality photo retouching and clipping path services and becoming a world-class post-production company. We've helped thousands of businesses to get massive results in sales growth, and we're ready to do the same for you.
Clipping Path Company FAQ