Professional
Photo Retouching
Clipping Path
Ghost Mannequin
Photo Editing
Image Masking
Drop Shadow
Color Correction
Service
We provide Professional image editing and clipping path services for eCommerce photography.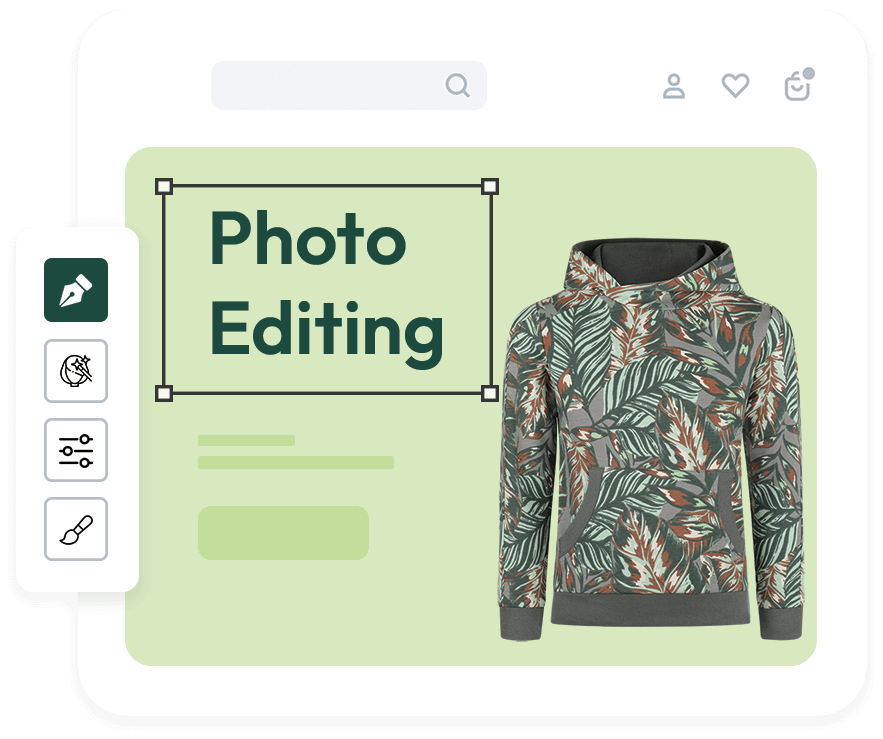 We provide a wide variety of services to help improve your product images which include Clipping path, Background Removal, Ghost Mannequin, Masking, Creating Shadow, retouching, color correction, and more.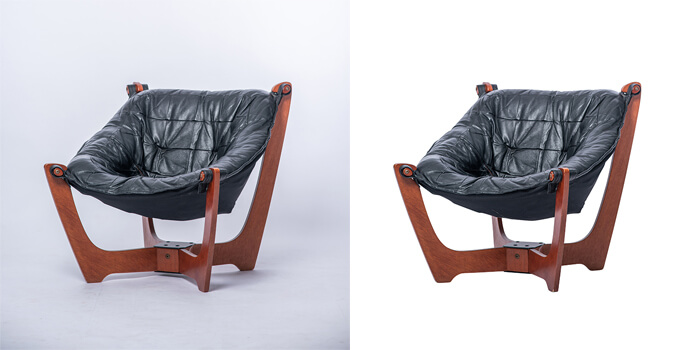 Our hand-drawn clipping paths are accurate and perfectly curved in every corner, allowing seamless placement on any background. Additionally, they can be easily edited later if needed.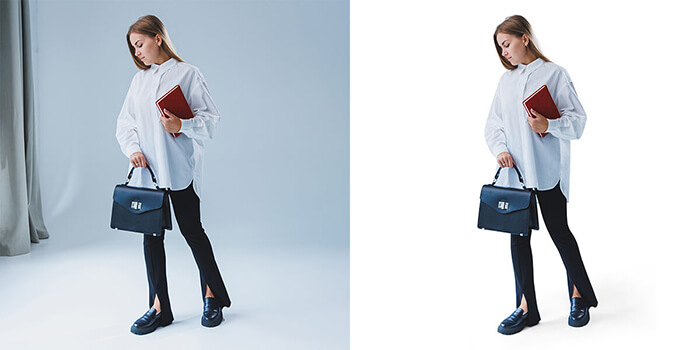 We professionally retouch photos to fix scratches, spots, wrinkles, adjust colors and exposure, remove unwanted elements, and enhance skin to make your photos look their best.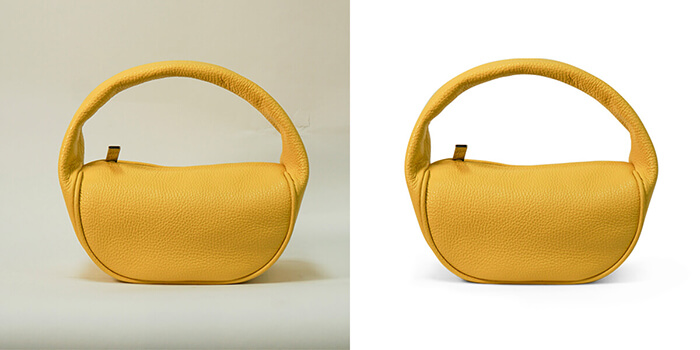 Background Removal service is primarily used for eCommerce product photos since most customers prefer to see products on a clean background, and we offer background removal with a pixel-perfect guarantee.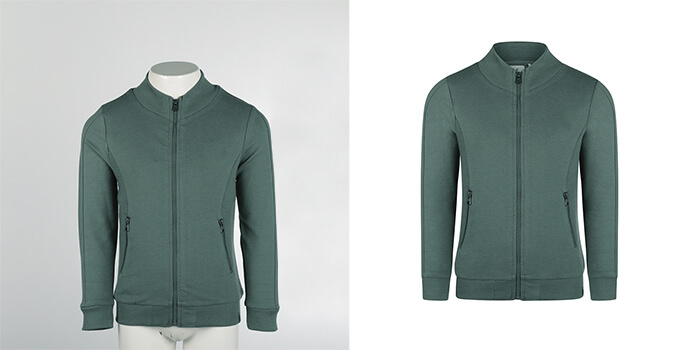 Invisible Ghost Mannequin
When our clients send us a clothing photo with a mannequin, we expertly remove the mannequin from the product and composite the missing part to create a complete product photo with a natural 3D illusion.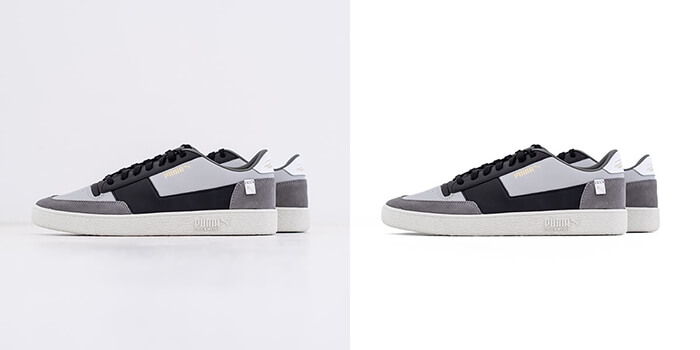 Our shadow creation service adds depth and dimension to your product images, making them visually appealing and professional. We can create drop shadows, natural shadows, or custom shadows.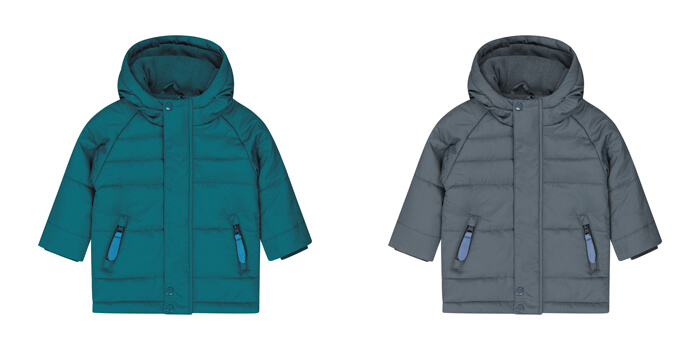 When you have multiple color variants for a single product, shooting it once and changing the color later with our photo editing service makes perfect sense.
We've made it easy to submit your unedited images and receive professionally edited images within 24 hours. Here's how it works:
Send us your image samples or upload all images with requirements through the Free Trial or Get a Quote page.
After reviewing your sample images and requirements, we will send you a custom quote within 35 minutes.
Once you approve the quote, please send us all your images. We assure you that we will return them to you on time.
Once we have finished editing your images, we will send them back to you. After reviewing them, please proceed with making the payment.
We offer Competitive prices for our photo editing services with quality assurance. We also offer discounts on bulk photo editing orders.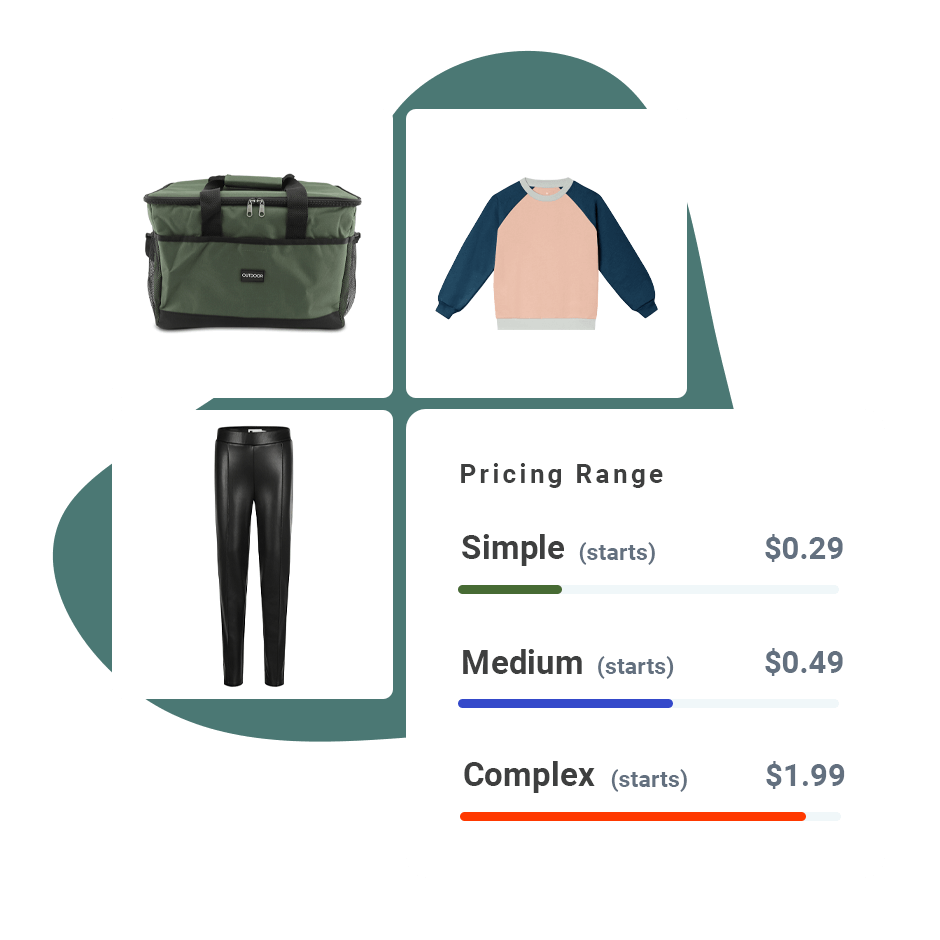 Choosing the perfect clipping path company is a crucial decision for anyone in need of photo editing services. With our quality and deadline guarantees, we stand out for our top-notch work. Plus, if you have a lot of photos to edit, we'll offer you a discount. Let our professionals handle your images for flawless edits.
Every single image is edited by our senior designer.
We ensure the highest quality with pixel-perfect results. 
Get edited images in 24 hours or in 6 hours for urgent needs.
Our starting price is just $0.29 per image.
We do double QC before delivering a project to our clients on time.
Since 2010, we have been providing professional photo editing services.
Our support team is available 24 hours a day to assist you.
With 170+ retouchers, we are able to process 4,000 images in a day.
I am very happy with this service. The guys were quick and achieved perfect results on my requirements on food product images. They communicate very well too.
i can deliver the files to my clients knowing they look professional and clean. I will use them again!
Super Fast and High Quality
I recently used clipping path service offered by Hello Edits, and I am extremely pleased with the results. The quality of their work is exceptional, with precise and clean paths around my subjects that greatly enhanced the overall image composition. Thank you for your outstanding work!
They fulfill the quote perfectly
We had an excellent experience with Evan from Hello Edits. His turnaround times were fantastic, and he never had any issue with adjustments or change requests. I would highly recommend his services particularly for colour editing and image adjustments. Thanks again!
Fast, reliable, and affordable
I can't say enough good things about the ghost mannequin service provided by Hello Edits! I recently had them edit 1500 images for me, and the results were simply fantastic. The attention to detail and realistic mannequin effects brought my product images to life. Thank you!
Thank you for nicely retouching my products and models. Also, thank you for following my requirements accurately for cropping and resizing. I am really happy with their editing quality, turnaround time, and quick response, which saved me a lot of time. I will definitely place another order next week.
Have
Questions?
We Have Answers!