Professional Image Masking Service
Image masking is a process of hiding or removing certain elements from an image. This is usually done to clean up the image or make it more presentable. It's a very popular image editing technique that has been gaining a lot of traction in recent years. Here at our company, we have a team of experts who are well-versed in the art of masking and they take great care to pay attention to every detail to ensure a perfect final product. We always aim to finish every project within the specified time frame and we regularly work with professional retailers, modeling agencies, photographers, and artists.
Image masking and clipping path techniques are both used for background removal, but each has its own strengths. Clipping path is better for hard edges, while masking is better for soft edges like human hair, fur, and dolls. In situations where it's not possible to get accurate details with clipping path alone, masking can be used to isolate the object from the background.
High Quality Photoshop Image Masking Service
Many photo editing companies provide image masking services, but not all of them have experts on staff – even though they will tell you they do. Image masking is more complex than clipping path, so not everyone is perfect for the job. Our experts know how to do image masking perfectly.
If you're looking for someone to handle your image masking needs, we're the team for you. We're confident in our ability to provide you with the best possible service, thanks to our years of experience in the field. We'll make sure your images are of the highest quality, so you can focus on other things.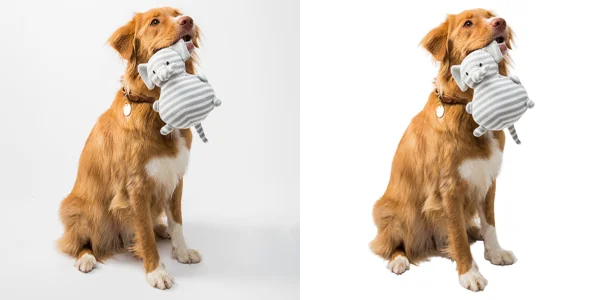 Quality is always our number one priority because we want to offer you the best image masking service possible. Our team is highly trained and experienced in this domain to achieve perfection with every image we work on. And not to mention, our prices are always reasonable and transparent considering the image complexity and subject difficulty. So if you're in need of an image masking service, don't hesitate to request a quote or submit a free trial request – we would be more than happy to help you out!
Get Image Masking Service at an Affordable Price
Experience the excellence of our image masking service for only $0.49 per image. We are committed to delivering the highest quality, even for complex images. Image masking is an advanced skill that can be handled adeptly only by experienced designers like us. We know how to mask flying hair or dresses with intricate details. We isolate subjects carefully using Photoshop masking methods
Why You Should use our Image Masking Services
We've been providing professional photo editing services since 2013. We know what our clients need and how to get the job done.
We are committed to providing our customers with the best possible experience and therefore offer a 100% satisfaction guarantee.
Our office is open 24 hours a day, and we operate on a three-shift schedule. This means that someone is always here to help you.
We know how important to protect clients' image privacy. This is why we're trusted by over 200 plus businesses globally.
Type of image masking Service
There are a few different types of masking services in Photoshop, but each one has a unique set of actions it can perform. If you need to remove a complex background with difficult-to-remove elements like hair or fur, you'll need to use the image masking technique to do it perfectly. For flawless image masking, Photoshop contains a lot of tools and techniques. By using the right combination of these tools, you can achieve any result you need.
In this day and age, you will come across many automated tools that say they can do what we do, but they cannot provide the same high-quality results as we can. Here at Hello Edits, we do all of our work by hand to ensure that the end result is a perfect, quality image every time.
Image masking in Photoshop usually starts with Layer Masks. Layers are like different levels in Photoshop that we can work on one at a time. Layer Masks are a very popular way to do Image Masking Services. The first step is selection, which is when we choose what part of the photo we want to separate from the background. Then we apply the mask to that layer. Only the selected area will be visible when we use the mask. Any areas that weren't selected will be hidden. So the subject can exist without its surroundings.
Clipping Mask is the combination of Clipping Path Service with a mask. Clipping Path Services uses the photoshop Pen Tool to make the clipping. After Applying the Clipping Mask, the background fills the isolated layer with its pixels. For subjects with firm edges, we use Clipping Masks.
In alpha channel masking, we use the channels rather than directly using the selection tool or mask. So, what are the channels? The basic color mode is referred to as channels. This means we may use color to make a selection with the Alpha Channel Mask. The colors are fundamental; the basic colors are three: 1. Red 2. Green and 3. Blue. These are the root hues we consult in this operation. When other masking techniques don't work, We use this alpha channel masking.
When it comes to transparent objects like lenses, glasses, pure water, glass jars, and bottles, the pen tool selection method cannot provide perfect results. In order to isolate the transparent subject from the background of an image and use it in a different, compatible background, the transparent image masking technique is a good solution. This is a non-destructive method that also retains the original color of the image.
Translucent object masking
When we talk about the difference between transparent and translucent objects, we're really talking about the clarity and visibility of the materials. Translucent objects allow partial light to pass through them, but they also form partial images. You can see this effect in images that contain sunglasses, frosted glass, or a tinted window. To create this effect, we use translucent image masking. This allows us to segregate the subject from the backdrop while retaining maximum quality.
hair masking in Photoshop
Photoshop hair masking can be a difficult task to master, especially because the edges are often quite thin. We need to apply this technique for hair masking or soft fur masking in order to separate the background perfectly from the object. Then, we make a couple of tweaks to the image to make it look ideal. Hair masking is not an easy task, but if you have experience with it, you can produce excellent results. We are professionals when it comes to hair masking.
Object masking is a tool used in image editing to remove parts of an image that are undesired. The selection is made with the quick selection tool, and then the layer mask is applied to remove the selection. Object masking is particularly useful for removing deformations in images.
To avoid the appearance of a hollow line, designers cut images along the edge or outline, rather than 1 or 2 pixels inside. This is called color masking. Later, designers may apply various effects, like color and exposure correction, retouching, etc.
Getting Started With Hello Edits
We've made it easy to submit your unedited images and receive professionally edited images within 24 hours. Here's how it works: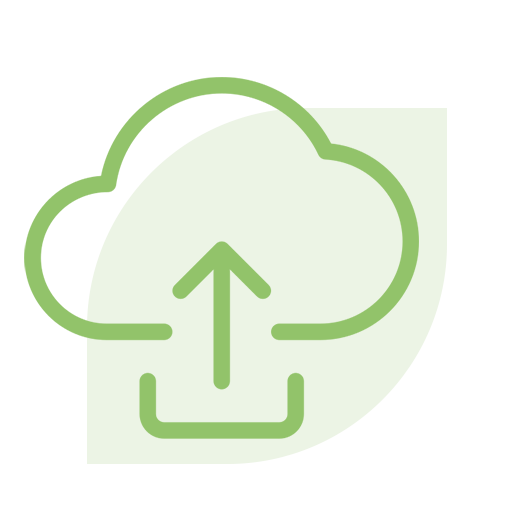 Send us your image samples or upload all images with requirements through the Free Trial or Get a Quote page.
After reviewing your sample images and requirements, we will send you a custom quote within 35 minutes.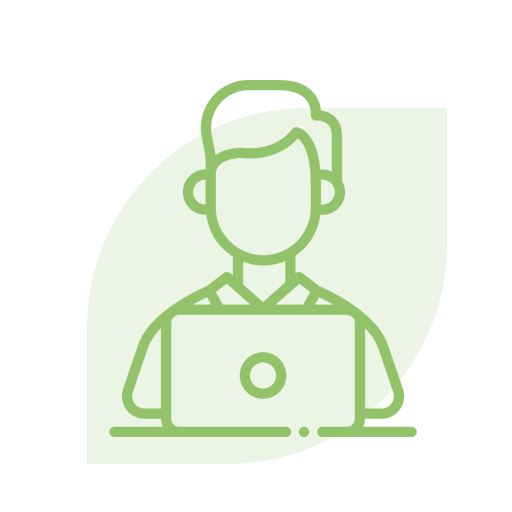 Once you approve the quote, please send us all your images. We assure you that we will return them to you on time.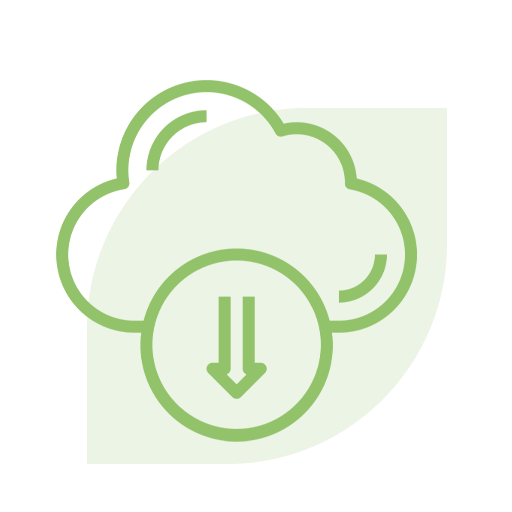 Once we have finished editing your images, we will send them back to you. After reviewing them, please proceed with making the payment.
How much do image masking services cost?
Our image masking service is offered at the lowest possible price in the industry. To determine the cost of a project, we take into account the number of sections to be masked, the size of the difference between an object and its background, and how similar the background color is to the object. This ensures that our pricing is always clear and fair, no matter who you work with. Check out our pricing table below to get an idea of our rates.
Benefits Of Image Masking Service
Image Masking is primarily used to separate complex subjects from an image, making it more straightforward to edit. This technique is especially useful if you have a subject with sharp edges. However, Image Masking is also the most effective method if you have a subject with soft edges like hair or fur.
Image masking is a great tool for background removal, regardless of whether the topic in the image has firm or soft edges. However, you may be wondering why we also need to use Clipping Path Service or Deep Etch Service. The answer is that while Image Masking can handle all types of background removal, the other services we offer will be determined by the image's complexity.The masking process is technically delicate and time-consuming, which is why the cost is higher than other methods available.
Difference between Image Masking and Clipping Path
Before we dive into the differences between image masking and clipping paths, let's take a step back to understand the issues at hand. It's important to know the methods, but even more so to understand our issues. This helps our process and professional learning.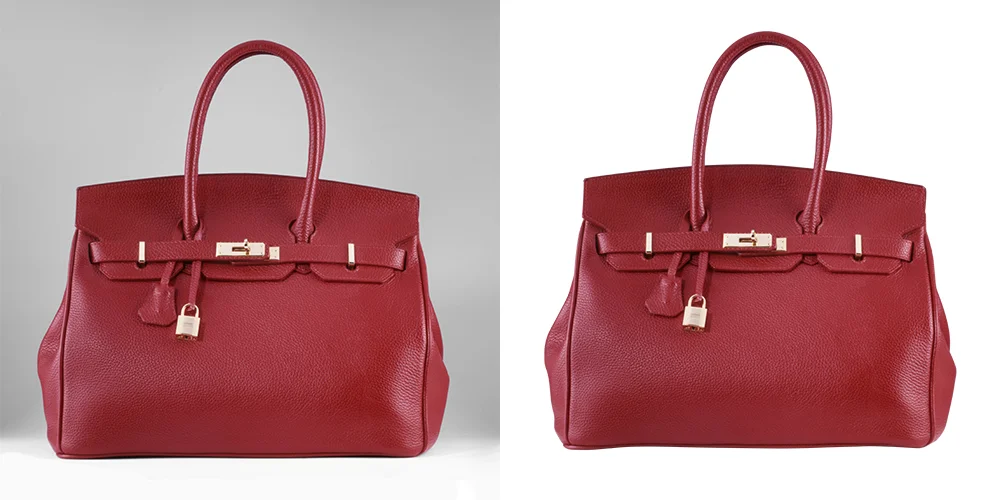 Clipping path is a closed vector line or shape that's used to separate parts of an image. You can use the pen tool to separate the image background by clipping objects, but when it comes to separating hair or fur with soft edges, you can't do it perfectly. You need to use the image masking technique to get a perfect separation.
Photoshop Layer masking is a useful technique for hiding parts of an image or layer without actually deleting the pixels. By selectively adjusting the opacity of different parts of the image, you can create a masks or isolated areas where the adjustment will take place. This process can be used to highlight certain features, or to make parts of the image appear transparent.
How Image Masking Service Helps Drive E-Commerce Business?
Image masking is a process that can make product images more attractive and inviting to prospective customers, thereby helping to increase sales. Many companies and marketers use image masking to make their product presentation more appealing, so that the product stands out from the competition. In addition, an appealing image can convince a potential customer to purchase a product.
It's important to keep your product images looking fresh and attractive. Otherwise, there's a risk of getting dropped from the flow. Image masking is one way to stay updated with the appearance of your products.
You'll find plenty of products in the marketplace with a polished look that will catch your eye. So you'll want to do what you can to give your product a similar presentable view. And we're here to help you achieve that goal.
Who Needs An Image Masking Service?
Many photographers, retailers, and model photographers require the use of a photo masking service. Of these groups, photographers make up the majority. By using a different background for each shot, they are able to give each image a unique look and direct the viewers' attention to the desired subject.
A
Glimpse
of Client Satisfaction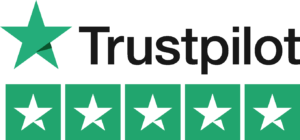 Absolutely impressed by their impeccable hair masking skills! The background was expertly removed while preserving every strand of hair flawlessly. I'm thrilled with the outcome and will definitely be utilizing their services again in the future. A big thank you for the outstanding job!
Highly impressed with their hair masking expertise! Background removed flawlessly while keeping every strand intact. I'm extremely satisfied and will undoubtedly avail their services again. Kudos for the exceptional job!
Have
Questions?
We Have Answers!
We offer free trials to our clients without signup and no credit card required. Just submit a free trial to us, and we will send back edited images to you very soon.